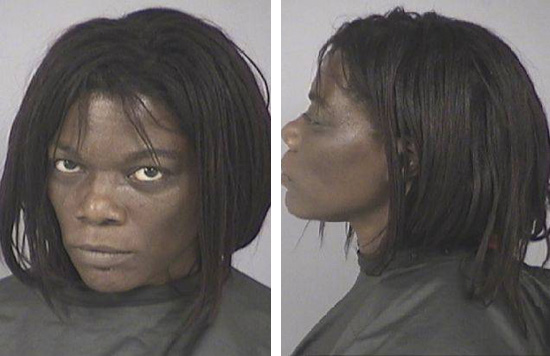 A 45-year-old woman from Tampa, Florida reportedly got so mad at her father for denying her some of his potato salad, that she attacked the 80-year-old man, threatening him with a large kitchen knife.
The story basically goes like this: Karen asked her dad for some potato salad while he was eating dinner.
He told her no, then she got mad and went and got a kitchen knife and waved it at him "several times." So then the elderly father, fearing for his life, grabbed a chair to defend himself while he called 911.
Crazy how a man had to call 911 to report that his daughter was trying to kill him over HIS potato salad, ain't it? And can you believe the nerve of that crazy-looking woman, to get mad like that because somebody doesn't want to give her any of their potato salad?!?
Police say that while they were hauling Karen's loony ass off to jail on charges of aggravated assault with a deadly weapon, she pulled a Michael Lohan and began complaining of abdominal pains.
And get this. Deputies say they overheard her on the phone asking her dear old father to drop the charges, forcing authorities to add another charge: tampering with a victim.
So now she has time to think about what she did as she she is currently being held in jail without bail.
No word on whether or not Karen was able to get some of that potato salad.
Be the first to receive breaking news alerts and more stories like this by subscribing to our mailing list.