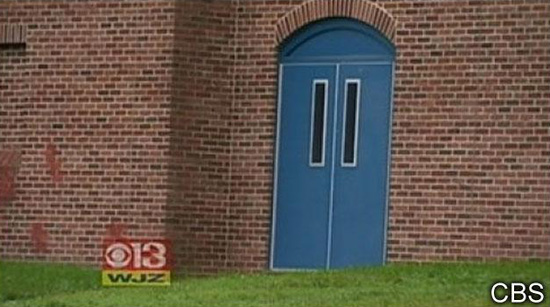 And the Amber Cole saga continues…
It's been over a week since the explicit video of a 14-year-old girl performing oral sex behind a school was passed around all over Twitter and Facebook, and now the girl's father is speaking out in her defense.
As it turns out though, her name isn't even Amber Cole at all, and not only that, but that Twitter account so many blogs and news organizations were quoting was just as fake as the name "Amber Cole."
Due to ongoing privacy concerns, her name will definitely not be released at this point, but the story is still a hot topic amongst parents and others concerned about teenage sexuality and how teenagers today use (and abuse) social media … because even though "Amber Cole" is a pseudonym, we still have to remember that there was a real live 14-year-old girl engaging in grown-up activities in a video that over millions of people watched.
According to confirmed reports, the video was was recorded on Baltimore City school property and even though police are investigating the situation, the girl's father is outraged that sites like Facebook, Twitter and even YouTube allowed the video of his daughter to be posted for up to four days.
"They did nothing to protect my daughter and I'm furious. I mean, any parent would be. She was forced to do this. She was bullied, harassed into doing this," her father, who was not identified, told local Baltimore news station WJZ.
Other parents who saw the tape say they were outraged as well. "I can't believe it. I can't even believe they would do this," said Gerald Hendricks.
"I was shocked. I thought it was terrible. I thought it was appalling and I wanted to know what's going on with the young lady," said Mary Jones.
The teenagers involved in the incident are all students at Douglass High School in Baltimore, however school officials say the video wasn't recorded there. It was recorded outside of a building that isn't used for instructional purposes.
The girl in the video has transferred out of that school, and her father hopes the individual who videotaped his daughter pays for what they did.
"The one that videotaped it, I hope he's incarcerated. I'm hoping he gets some serious time out of this," he said.
Police says rumors of arrests following the incident are false, though they are working with school officials in the ongoing investigation.
Be the first to receive breaking news alerts and more stories like this by subscribing to our mailing list.