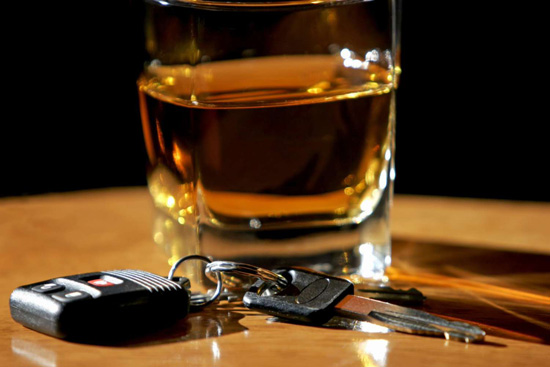 A man was recently pulled over and arrested for driving drunk. Pretty normal, right?
That is, until you find out his friend (the owner of the car) was sitting in the passenger seat completely sober!
Now the owner of the car risks being prosecuted for letting his hammered friend — who had a blood alcohol content of 0.279 (nearly 6x the legal limit) — drive his car.
The man, 35, was watched by police as he staggered to the vehicle parked near the Todd Tavern bottle shop about 2pm on Wednesday.

The man – who did not have a licence – got into the driver's seat, while three passengers including a 45-year-old man who owned the vehicle, also got into the car.

The man proceeded to drive the car on to South Terrace, swerving from one lane to the other, visibly unable to control the vehicle, say police.

He was stopped on Todd Street and was barely able to speak but managed to complete a road side breath test.

Sergeant Conan Robertson said it was "bemusing at best."

"What makes this even more shocking is that the sober licensed owner of the car was a passenger, but for some reason the drunkest person in the group was given the keys."

"At this time of the day, the area is heavily populated with vehicle and pedestrian traffic.

"It is surreal that someone who was this drunk and blindly stupid was not stopped by one of the passengers, let alone the owner of the car, who will possibly now also be prosecuted for allowing this to happen," Sergeant Robertson said.
It's even more surreal that police actually observed this whole situation go down (they even saw the guy stumbling as he struggled to get behind the wheel) … and didn't stop them then. What's up with that?
Be the first to receive breaking news alerts and more stories like this by subscribing to our mailing list.