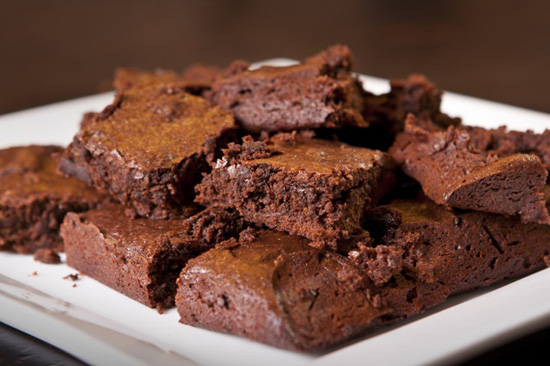 And yet another case of the "OMG I didn't know these were pot brownies!" has struck again.
Three senior citizens were sent to the hospital Saturday afternoon (Oct 1) after they were unknowingly served brownies laced with marijuana at a funeral.
The victims, all in their 70s and 80s, were attending a funeral in Huntington Beach, CA when they ate some brownies being passed around on a tray, KTLA reports.
Turns out … the brownies were laced with medical marijuana!
Shortly after consuming the weed brownies, the three elderly people started complaining of "nausea, dizziness and the inability to stand unassisted" (all symptoms of being high, which are probably amplified when you're in your 70s and 80s!), and they were admitted to a local hospital.
"At the service, a tray of brownies were offered that has since been determined to have contained 'medical' marijuana," Huntington Beach Police Department officials said. "No one was told the brownies contained the marijuana before they were consumed."
A quick police investigation discovered that the tray of pot brownies were brought as a "tribute" to the deceased who, according to the investigators, was a user of medicinal ganja.
Thankfully, all three of the senior citizens who munched on the pot brownies are going to be completely fine, which makes it okay for all of us to laugh at 3 old people getting completely STONED from eating pot brownies.
ROTFLMFAO!!!
[KTLA]
Be the first to receive breaking news alerts and more stories like this by subscribing to our mailing list.