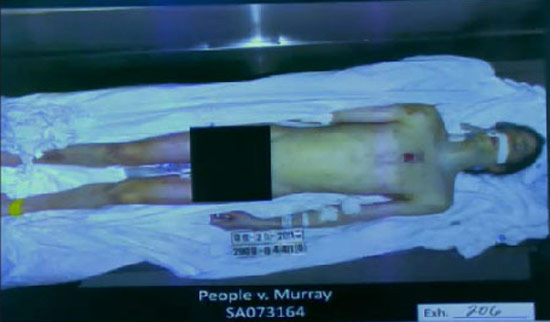 The prosecution continues to show that they are pulling NO punches in this Dr. Conrad Murray trial by displaying yet ANOTHER haunting image of Michael Jackson's dead body.
TMZ just posted the above photo of Michael Jackson's dead, naked body sprawled out on a gurney in the hospital just moments after he died at the hands of Dr. Murray of a propofol overdose. Prosecutors showed this very same shocking image during today's court proceedings.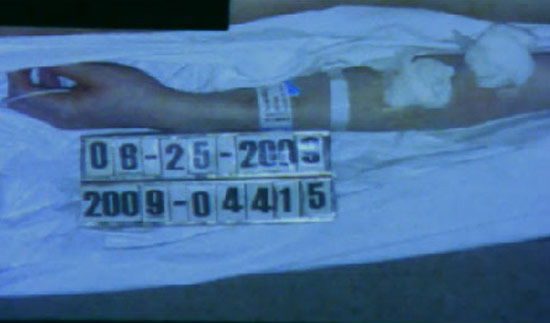 Though the date near Jackson's body reads August 25th 2009, the autopsy doctor Christopher Rogers claims the date was wrong. It should have read June 25th, the date he died.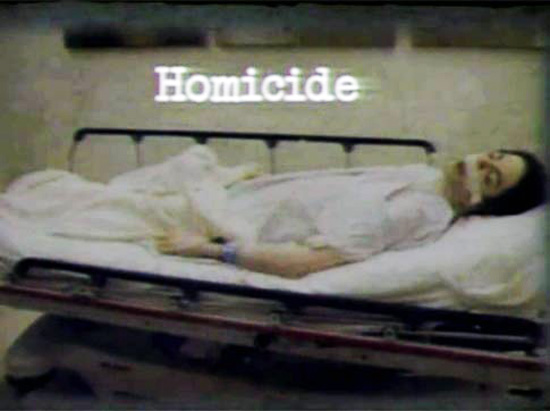 During the trial's opening proceedings a few weeks ago, the prosecution sent one hell of a message to the jury with the use of this haunting photo of Michael Jackson's lifeless body, with his eyes closed and his mouth open, on a hospital gurney under the words "Homicide."
They also also presented the jury with an eerie recording of the King of Pop's voice slurring through what appeared to be a drugged up haze from the surgery-strength anesthetic propofol.
Now that they've posted this new photo — which shows just how sickly Michael Jackson looked underneath his clothing — it looks Dr. Murray is going DOWN.
Your thoughts?
Be the first to receive breaking news alerts and more stories like this by subscribing to our mailing list.