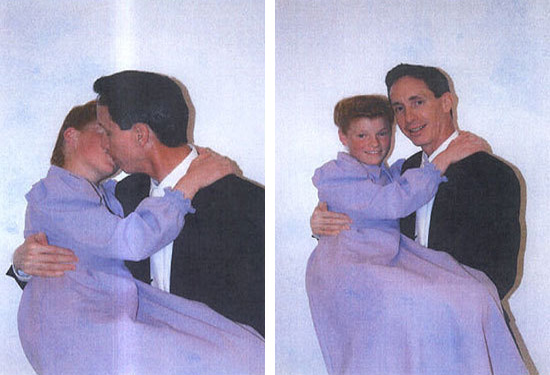 Polygamist leader Warren Jeffs will spend the rest of his life in prison.
A Texas jury deliberated for less than an hour today before sentencing the 55-year-old head of the Fundamentalist Church of Jesus Christ of Latter Day Saints to 99 years or life in prison for one charge, and 20 years for another, the maximum for both charges.
Jeffs was convicted last Thursday (Aug 4) of aggravated sexual assault on a child, and sexual assault on a child, in connection with the two girls he took as "spiritual wives" when they were only 12 and 14 years old.
Reports state that Jeffs also fathered a child with the older girl at his sect's Yearning for Zion Ranch in a remote area of Texas and was even heard on audio tapes telling various groups of teenage girls they if they refused his sexual advances, they would be "rejected by God."
Prosecutors say Jeffs, who was considered the spiritual leader of the church, "played a sick game of child molestation under the guise of religious ceremony."
Experts estimate that Jeffs' sect, a very radical branch of mainstream Mormonism, has around 10,000 followers in North America. The large sect is accused of promoting marriages between older men and girls, and has been condemned by the mainstream Mormon Church because of their sick and twisted beliefs.
The case against Jeffs stems from a raid on the sect's Eldorado, Texas compound back in April 2008, which found many underage girls who were visibly pregnant, as well as large groups of women dressed in frontier-style dresses and hairdos from the 19th century.
More than 400 children were taken into protective custody, but they were later returned to their families after DNA tests were performed and an investigation was conducted.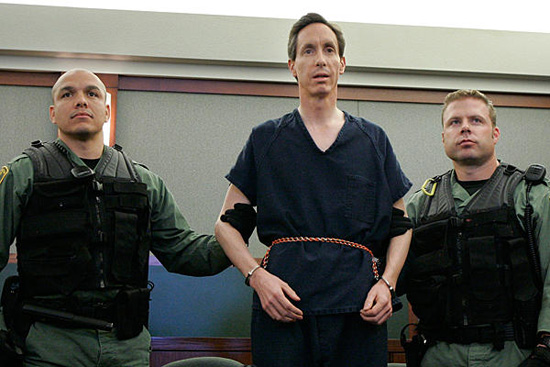 After firing several attorneys, Jeffs chose to represent himself during the latter part of the trial, and broke his courtroom silence in late July with a lengthy, hour-long sermon defending his church's polygamist views as ordered by God, a higher power than U.S. courts.
He also argued that polygamy, or "plural marriage," as it is referred to by Jeffs and his followers, was a constitutional freedom, and condemned prosecutors for exposing "sacred" records obtained in the 2008 raid on his sect's ranch.
"I will wrest your power. I shall judge you. I shall let all people's know your unjust ways," Jeffs told the court. "I will send a scourge upon the counties of prosecutorial zeal that to be humbled by sickness and death."
Assistant Texas Attorney General Eric Nichols had some words of his own during the case's closing arguments today. "Mr. Jeffs had his big house, where he chose to warehouse hundreds of girls and women for his sexual gratification," he said. "The state of Texas has a big house too and that is where Warren Jeffs should spend the rest of his days."
Eleven other men from the sect were also charged with sexual assault and bigamy crimes. According to Texas Attorney General's office, eight have been convicted on felony charges, and the others are currently awaiting trial.
Be the first to receive breaking news alerts and more stories like this by subscribing to our mailing list.