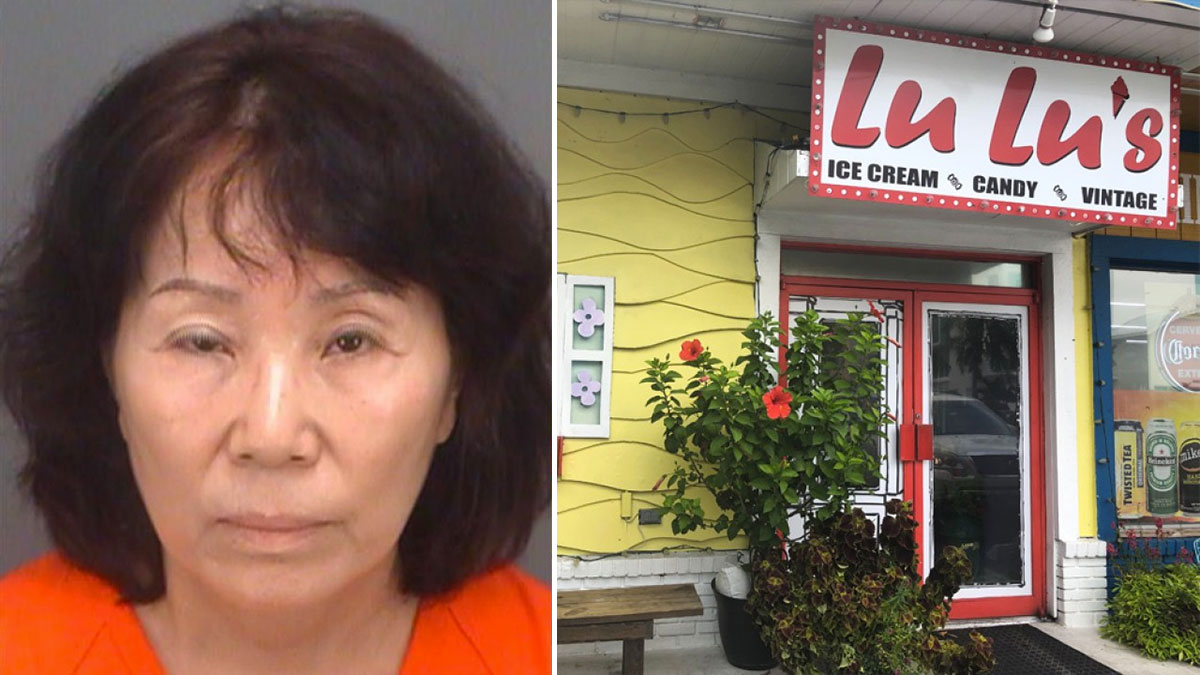 Be careful when you buy ice cream this summer folks, because apparently there's a war on frozen treats.
If you've spent any significant time on the internet over the past couple of weeks, you've probably heard about (maybe even seen with your own two eyes) the multiple videos of people desecrating ice cream cartons by licking them and putting them back in the freezer.
What kinda psychopathic behavior is this?! pic.twitter.com/T8AIdGpmuS

— Optimus Primal (@BlindDensetsu) June 29, 2019
The girl who kicked this disgusting new viral trend (seen in the video above) off was recently identified by police, but they wouldn't release her name because they found out she's a minor, which also means that they can no longer pursue charges against her.
And over the weekend, a Louisiana man was arrested and charged with property tampering and posting criminal activity for notoriety and publicity after he was seen in a "copycat" video opening a Blue Bell ice cream container, licking it, poking it with his finger and putting it back on the shelf.
Now, Florida police are saying that they were forced to arrest a woman after she was caught on surveillance video at a local ice cream shop spitting in ice cream, picking her nose and touching the ice cream, and urinating in a bucket used to churn ice cream, forcing the shop to close for several days.
66-year-old Jung Soon Wypcha of St. Petersburg was charged with criminal mischief and tampering with consumer products, which are both felonies, on Monday (Jul. 8) after befouling around $2,000 worth of ice cream at Lu Lu's Ice Cream shop in Indian Shores, Florida, according to an arrest affidavit obtained by USA Today.
Wypcha, who is NOT an employee of the shop, was seen on the store's surveillance tapes tainting their product on several different occasions beginning on June 17th, the affidavit said.
According to the affidavit, there were five incidents of the woman using the bathroom that her business shared with the ice cream parlor with the door wide open and then putting her unwashed hands into the ice cream containers.
The affidavit also said she was seen on camera picking her nose before putting her hands in the ice cream and then spitting into the containers after opening the freezer.
Police said security footage from June 22nd showed Wypcha urinating into a bucket used to church ice cream before emptying the bucket into a rinsing sink used to wash ice cream utensils.
The ice cream shop was forced to destroy all of the ice cream in the store and closed for about four or five days, owner Paul Chiulli told The Tampa Bay Times.
Wypcha runs Indian Shores Food Mart next door to Chiulli's ice cream shop, and Chiulli believes her beef with them may have been sparked by the ice cream shop's growing popularity and disputes over parking spaces in the lot their businesses share.
"We didn't even know she was mad. But I'm guessing it's from the parking and us being popular," Paul told WFTS News in Tampa Bay, adding that he's since cut off access to the shop's backroom where they keep the ice cream and the bathroom shared between the two businesses.
"Stuff like this can ruin our business and can ruin our lives," Chiulli explained. "It just breaks my heart," added his wife Beth.
Arrest records show Wypcha bonded out of jail Monday night, but she didn't answer the door when an ABC Action News crew went to her house Tuesday.
Her husband, who was working at their food market Tuesday, also refused to comment on the arrest.
Be the first to receive breaking news alerts and more stories like this by subscribing to our mailing list.