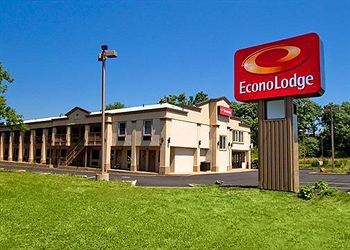 Cops say while looking for a suspected bomb … they found a vast collection of kiddie porn, along with Nazi uniforms, handcuffs and high-velocity ammo loaded into a large-capacity assault rifle magazine in a guest room of an Econo Lodge in New Jersey.
They never found the bomb.
A Hopatcong man had kiddie porn, Nazi uniforms, high-velocity ammunition and handcuffs in his motel room in Andover, police in that township said.

A Econo Lodge employee called police Wednesday afternoon, and told them a man with a Middle-Eastern accent had called the motel and said he would detonate a bomb in the building, Andover Detective Rod Mosner said.

The building was evacuated and searched by K-9 units, police said. During the search, Sussex County Sheriff's Department Officer Warren Slahor saw child pornography on the dresser of a room, along with a bandoleer containing about 100 rounds of high-velocity ammunition, handcuffs and a large-capacity assault rifle magazine, police said.

Police said after motel employees told officers the room belonged to Christopher Bootsma, 45, K-9 units cleared the room, but found no explosives there or elsewhere in the motel. Customers were allowed back in, police said.

After obtaining a search warrant for the room and Bootsma's car, officers collected several Nazi uniforms, more than 120 CDs, a laptop, 140 rounds of high-velocity ammo, handcuffs and a large-capacity assault rifle magazine, police said.

Boostma was arrested and admitted to possessing the items, police said. He was charged with possession of child pornography, possession of a large capacity magazine and handcuffs.

There were no weapons in his room, police said.

Bootsma's driver's license said he lived on Madison Trail in Hopatcong, but he had been staying at the Econo Lodge since July 6, police said.

Bootsma said he had recently lost his home to foreclosure, police said. He also said his wife and three children were staying at a Netcong apartment, police said.

Bootsma said he was living in the motel with his family's dog since the apartment complex didn't allow pets, police said.

No arrests have been made in regard to the bomb threat, and that call remains under investigation, police said.

The Sussex County prosecutor's office said it could not yet comment on the investigation. Officials could not yet comment on whether the alleged child pornography and ammunition were in any way connected.

Boostma has been lodged in the Sussex County Jail in lieu of $5,000 bail.
Hmm … so a man with a "Middle-Eastern accent" called in a bomb threat to a hotel, and while looking for the bomb, cops found kiddie porn, nazi uniforms, handcuffs and ammo loaded up in a magazine in a guest's room? Wow, what a coincidence! (NOT)
And what the hell was dude planning on doing with all of that???
Be the first to receive breaking news alerts and more stories like this by subscribing to our mailing list.