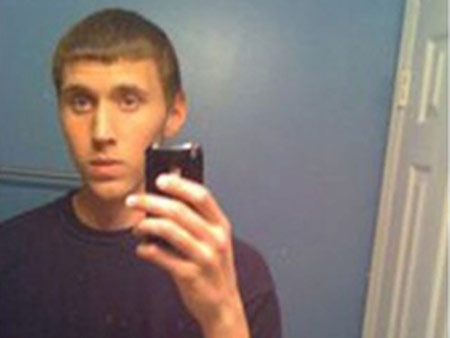 Jesus please take the wheel……
A Florida teen has been arrested and charged with murder after beating his parents to death with a hammer, hiding their bodies in their bedroom, and then throwing a house party!!! (WTF??????)
Relatives of Tyler Hadley are stunned after police say the Florida teen beat his parents to death with a hammer and then threw a house party while their bodies remained in a locked room.

Mark Ankrom, a nephew of Tyler's father, told CBS affiliate WPEC that there were no warning signs before the murder and that the family rarely fought.

"You can't explain it, you don't think it would happen to you," Mark Ankrom told CBS affiliate WPEC. "Everybody is devastated. Just trying to figure out why this would happen. What is wrong with the kids these days? It doesn't make sense."

Hadley was arrested and charged with counts of first-degree murder and is being held without bond. Police say he will be charged as an adult.

Port St. Lucie police spokesman Tom Nichols said police were dispatched to the scene at 4:20 a.m. Sunday on a tip that the 17-year-old had murdered his parents and the bodies remained inside the house, reports WPEC.

Police arrived and were greeted by a "nervous and panicky" Hadley and evidence of a house party, said police Capt. Don Kryak. Hadley reportedly told police that his parents were out of town. After Hadley was transported to police headquarters for questioning and a search warrant obtained, police found behind the locked master bedroom door the bodies of Blake, 54, and Mary-Jo Hadley, 47, Tyler's parents. The bodies were partially buried under household items with a hammer between them.

Police believe the hammer was the murder weapon. The parents' bodies had wounds to the head and torso.

"It was a merciless killing," Kryak said, describing the injuries as "brutal."

Police say the party was held Saturday night beginning about 9 p.m. and 40 to 60 people attended. An invite was posted to Hadley's friends on Facebook about 1 p.m. Saturday. It's not clear how the anonymous tipster came to suspect the bodies of Hadley's parents were in the home.

An autopsy on the parents' bodies is scheduled.
Here is a picture of the parents: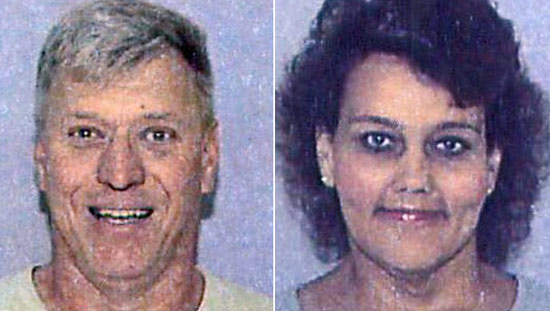 Everyone keep the relatives of the Hadley family in your prayers…..we hope this little sicko never gets to the light of day!
Be the first to receive breaking news alerts and more stories like this by subscribing to our mailing list.