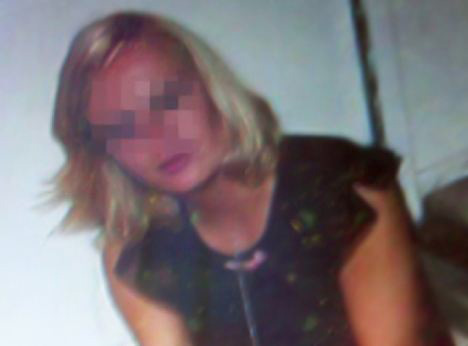 A Russian hair salon owner, who just so happens to be a black belt in karate, went straight "Pulp Fiction" on a would-be robber and turned him into her sex slave when he tried to break into her establishment.
According to the Daily Mail, Viktor Jasinski admitted to police that he had gone to the salon with the intention of robbing it. But the robber turned into a victim when the salon's owner caught him breaking into her building.
After flooring the guy and knocking him almost unconscious with a single kick, 28-year-old Olga Zajac dragged him to a room in the back of the salon, stripped him naked, and then handcuffed him to a radiator. That's when she turned him into her sex slave.
For the next three days, Olga used Viktor as her sex slave in order to "teach him a lesson." She even force fed him Viagra … for obvious reasons.
Once Olga felt as though Viktor had learned his lesson, she released him, and he went straight to the police and told them everything.
Both Olga and Viktor were arrested for the respective crimes.
When police arrived to question Olga, she said:
"What a bastard. Yes, we had sex a couple of times. But I bought him new jeans, gave him food and even gave him 1,000 roubles when he left."
Wow. People these days seem to have a history of messing with the WRONG one!
Be the first to receive breaking news alerts and more stories like this by subscribing to our mailing list.