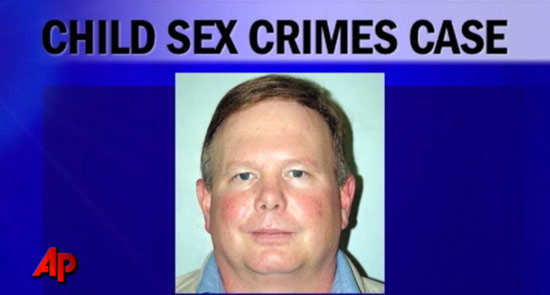 What the f**k is this world coming to???
A Washington man on trial for a child rape case is being allowed to watch child porn in jail.
A strange quirk in the law is allowing an accused child rapist to watch child pornography inside the Pierce County Jail.

Marc Gilbert is accused of sexually assaulting young boys and videotaping the abuse.

Under the law, defense attorneys are allowed to review material tied to the case. And because Gilbert has chosen to act as his own attorney, he has had unlimited access to the pornographic footage.

Therefore, the jail says it has no choice but to allow Gilbert to review the footage times over with no limits. Restricting his access would risk a mistrial.

Investigators seized from Gilbert's possession more than 100 DVDs containing 28 hours of pornographic footage. Some of the material was allegedly shot by the former jet pilot, and feature the young boys he's accused of luring to his home and exploiting.

The prosecutor and the sheriff say the results of the legal loophole are sickening in this case, but say the state Supreme Court has ruled in Gilbert's favor.

"Make no mistake — I don't like it," said Pierce County Sheriff Paul Pastor. "But it is not my choice whether to do it or not to do it. There's no question that I don't like it. There's no question that this makes me grind my teeth."

"We don't like it. We don't want to do it, but we have to follow the law. The fix here is to change the law," said Pierce County Prosecutor Mark Lindquist.

To make sure no other inmates get a chance to see the pornography, Gilbert is made to review them in a separate room.

Child advocates say allowing the tapes to be viewed further victimizes the victims.
We have no words for this type of bullshit…..it deeply disgusts us!
Be the first to receive breaking news alerts and more stories like this by subscribing to our mailing list.