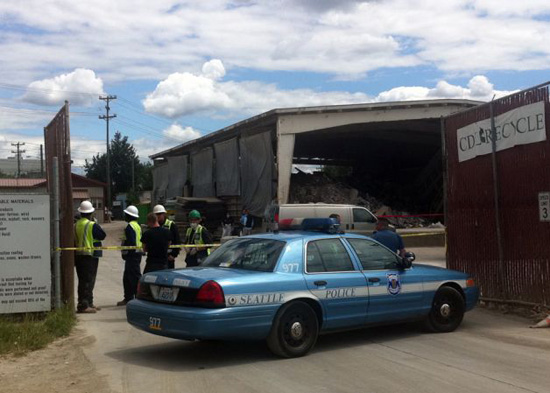 Note to murderers: Human bodies are NOT recyclable!
A group of workers at a recycling plant in Seattle found a "butchered torso" rolling down a conveyor belt over the weekend, sparking a homicide investigation. Apparently, the body, which appeared to belong to an adult male, was "mixed with materials from a construction site," and police didn't confirm if it matched details from recent missing persons cases.
"We don't believe that this person was killed here on site, but rather that they were transported here," Sgt. Sean Whitcomb said. "I can tell you that workers found the body on a conveyer belt."
[NYDN, Seattle PI]
Be the first to receive breaking news alerts and more stories like this by subscribing to our mailing list.