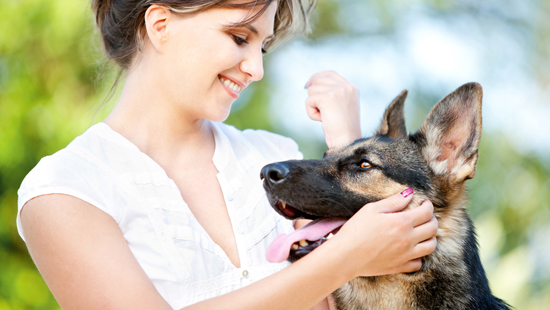 We've heard of some sick ways to die … but WOW at this one!
A 43-year-old mother of four died after suffering a massive allergic reaction brought on after she had sex with a dog. Apparently, the allergic reaction was from the Alsatian dog's semen.
The Irish woman died in October 2008 shortly after having sexual intercourse with the dog, whose owner was charged with "buggery" for commanding the dog to commit the sick act at his house in Limerick.
A source told The UK's Star that the woman and the man first met each other through a bestiality chat room and later met in person at his home, which is where the disgusting sex act with the dog took place.
"Both these people would have been visiting bestiality websites and at some stage it appears they agreed to meet up for sex," the source explained. "The Alsatian then entered the picture and it appears that intercourse took place between the lady in question and the dog on the night that she died."
Disturbingly, the source added that the dog "appeared to have been groomed" to have sex with women. "This was a particularly bizarre and upsetting course," the source continued. "It genuinely was a shocker…you think you've seen it all but then something like this comes along and you're left scratching your head all over again."
Be the first to receive breaking news alerts and more stories like this by subscribing to our mailing list.