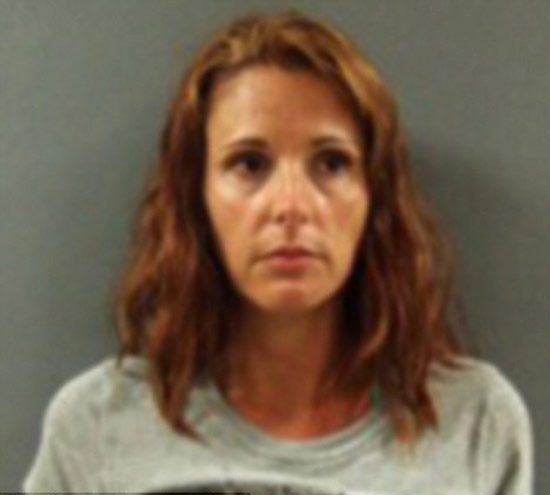 Are we the only ones tired of hearing about this crap???
Another teacher has been caught creeping around with a student! This time in her classroom on the last day of school. (Damn that "Pretty Little Liars!")
Read more below:
A biology teacher has been arrested for having sex with a 16-year-old boy in her classroom.

Amy Renee Schilling is alleged to have developed a close relationship with the ninth grade pupil at the RL Turner High School in Carrollton, near Dallas, giving him rides home from school and slipping an iPhone in his backpack as a gift.

The 33-year-old was caught after a cleaner walked in on her and the student lying on a couch together in her classroom, it is reported.

The Texas teacher had been reprimanded by the school for sending inappropriate text messages to another student earlier this year, according to police.

Schilling was arrested on Friday and charged with sexually assaulting a child after she abruptly resigned from the school three weeks ago when she was questioned about her relationship with the teenager.

The pupil told police that he had become close to the teacher and that they had discussed 'past relationships and Amy's previous marriage'.

Schilling had surprised him in May by buying him an iPhone and slipping it into his backpack as 'a gift for making good grades on his tests', it is claimed.

The pair allegedly had sex after watching a movie together after school on a couch in her classroom. The boy had leaned over and kissed Schilling during the film, he told police.

The couple were caught on the June 2, the last day of school, after a cleaner walked into the classroom and saw them lying together on the same couch.

The cleaner reported that the boy fled through a side door and Schilling told her to knock the door in future.

Both denied any relationship when questioned by the school principal about the claims the next day, but the pupil returned to the school later that afternoon and said that he had had sex.

Officers conducted searches of Schilling's classroom and her home for the iPhone. She was arrested in Frisco on Friday after a cross-city search.

Schilling was transferred to Dallas County jail and released on a $25,000 bond.

She had been a teacher at the school since 2006 when she transferred from a school in Plano. She qualified as a teacher in 2003.
OMG……when will this ever end???
Be the first to receive breaking news alerts and more stories like this by subscribing to our mailing list.