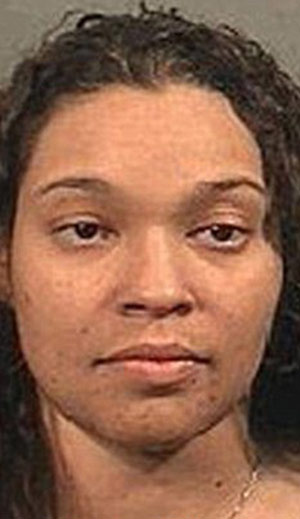 SMDH … Another teacher caught giving fellatio!
An Indiana teacher was arrested (and, of course, fired) for giving a student oral sex in her classroom and home.
Yet another female teacher has been caught allegedly having sex with an under age student.

Married Erin Baynard Stewart, 30, was yesterday fired from her social studies teaching job at Chauncey Rose Middle School, in Terre Haute, Indiana, after being accused of having relations with a 14-year-old boy.

Stewart, who had worked at the school for six years, allegedly had four sexual encounters with the boy.

She had oral sex with the student in her classroom in December 2009, while other encounters took place in Stewart's home, according to court documents.

The now 15-year-old, who can not be named for legal reasons, was able to describe and draw sketches of the interior of the teacher's home, Terre Haute Police Detective, Rick Decker, said.

Vigo County School Superintendent Danny Tanoos called the charges 'disappointing' 'heart-breaking' and 'tragic' at a recent news conference.

'It breaks the trust, that bond that we have and that code of ethics that we have as educators. And so once that's broken, it's hard to sometimes regain that trust,' he added.

Stewart has pleaded not guilty to two counts of sexual misconduct with a minor. She is currently out on $75,000 bond stumped up by her parents.

Her trial will start in October.

Yesterday's official termination of Stewart's contract is a formality. She had already given up her teaching license and had not been paid since.
This is becoming so common these days … it shouldn't even be news!
Be the first to receive breaking news alerts and more stories like this by subscribing to our mailing list.