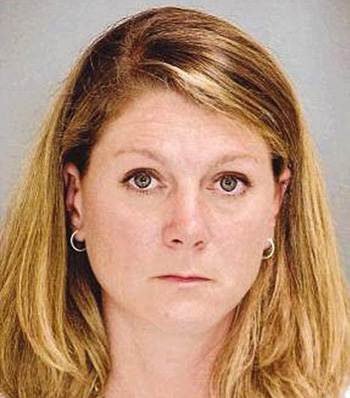 Okay … this has gone too damn far!
A Pennsylvania teacher is facing charges after giving one of her special education students a sex toy and having sexually explicit conversations.
Read more below:
A special education teacher has been arrested after giving a sex toy to one of her students and encouraging her to use it.

Cheryl Bremble also sent a series of explicit text messages to the female student telling her she was 'hot'.

In one message relating to a sex toy, Bremble said: 'And don't ever say I won't try it, cause u will experience something wonderful…'

Another message read: 'Have u tried the present I gave u? Cause it's a good one.'

The 40-year-old divorcee is also alleged to have told the girl, whose age has not been revealed, details of her love life with her own boyfriend.

Bremble, a mother of two, is the latest teacher in America to be arrested over an inappropriate relationship with a student.

She follows more than half a dozen teachers in the last month, including three in Texas, who are facing jail from having sex with under age students.

The victim is said to have developed a 'special bond' with Bremble who took her on shopping trips and buying her expensive clothes.

But according to prosecutors in Montgomery County, Pennsylvania, the relationship soon turned sexual.

Montgomery County District Attorney Risa Vetri Ferman said Bremble bought the girl a sex toy and encouraged her to use it at home after handing it over at the Upper Darby High School where she was a special education teacher.

The girl told detectives she received text messages encouraging her to use the sex toy and they also had face to face conversations about sex.

A criminal complaint filed against Bremble accuses her of talking to the girl about her sex life with her current boyfriend.

The relationship came to light on May 27th when the girl, in tears, went to her father and told him that Bremble had been sending her sexual text messages, telling her that she was bisexual and that she thought she was 'hot.'

Upper Dublin School District Superintendent Michael Pladus said Bremble had been suspended.

'The teacher has been suspended, pending the results of the investigation,' Mr Pladus said.

Bremble was charged with having sexually explicit conversations in person and electronically with one of her female students.

She was released on $25,000 unsecured bail and due to appear back in court later this month.
Like seriously??? Who does shit like that?! SMH!
Be the first to receive breaking news alerts and more stories like this by subscribing to our mailing list.