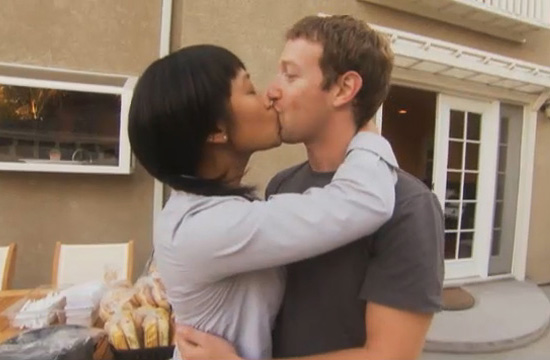 The other day, Microsoft CEO Bill Gates let it slip that Facebook CEO Mark Zuckerberg was engaged. In an interview with the Daily Mail, Gates — who just so happens to be the world's second richest man — recalled a recent conversation with the Zuck over his philanthropic efforts, and mistakenly called Mark's girlfriend Priscilla Chan his fiancée.
"His fiancée Priscilla thought about education and he gave money to Newark, New Jersey, and we did a co-grant so that some of our people who had some expertise in that field could help him out. He deserves credit. I started meaningful philanthropy in my forties. He's starting way earlier," Gates said.
Slip of the lip? Yes … and no.
Business Insider contacted Facebook's communications department over the weekend to inquire about the "announcement" and were told this:
"If [Mark is engaged, Bill Gates] knows something I don't know. Gates' communications guy just wrote to apologize for the misunderstanding."
So don't expect any save the dates or wedding invites anytime soon. Zuckerberg is NOT engaged. (Yet)
First comes love, then comes total world domination … THEN comes marriage.
[NYDN]
Be the first to receive breaking news alerts and more stories like this by subscribing to our mailing list.