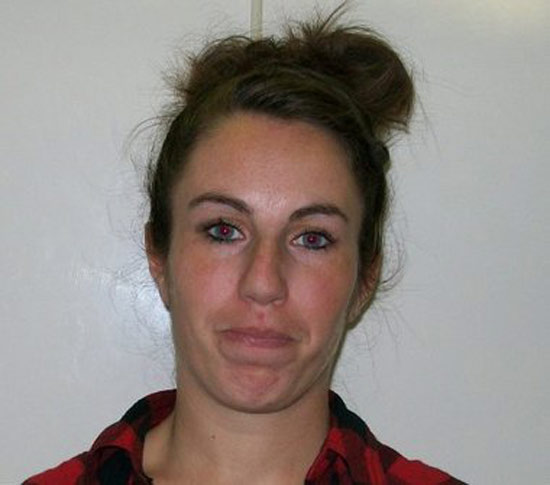 Same old sh*t……just a different day.
A substitute teacher in New Jersey (pictured above) has been arrested and charged for having a sexual relationship with an eighth grade student.
Read more below:
A substitute teacher from Rutherford was arrested Friday and charged with engaging in sexual conduct with an eighth-grade student from the Robert L. Craig School in Moonachie, according to the Bergen County Prosecutor's Office.

Patricia Gallegos, 24, faces one count of endangering the welfare of a child after authorities say she carried on a sexual relationship with a 14-year-old male student on various occasions through March and April. The incidents occurred off the grounds of the K-8 school, where Gallegos had been substitute teaching for about a year, Bergen County Prosecutor John L. Molinelli said in a press release.

Gallegos is being held in lieu of $20,000 bail with no 10 percent option, the release said. She has been ordered to have no contact with the victim, nor with any other students.
It's apparent by now that the majority of these teachers don't give a damn about getting caught messing around with students. Maybe law officials should spice things up and start giving the students some form of punishment as well. We bet that would put an end to all of this nonsense.
Be the first to receive breaking news alerts and more stories like this by subscribing to our mailing list.