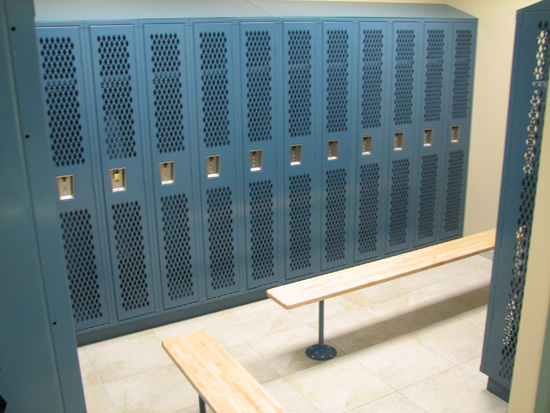 You know the world's coming to an end when people start doing dumb sh** like this:
A 19-year-old FedEx worker was arrested yesterday after he broke into a high school and masturbated on multiple pairs of underwear in the boys' locker room. (Huh???)
Read more below:
A former Platte County R-3 student has been charged with unlawfully entering the high school, where he masturbated on underwear taken from boys' lockers.

John P. Gallagher, 19, of Smithville, was charged March 24 with second-degree burglary.

Platte County Prosecuting Attorney Eric Zahnd said the charges were filed following an investigation by the Platte City Police Department, after high school employees reported a suspicious person had been seen by students in the school before school hours.

According to court documents, two students reported chasing an individual out of the boys' locker room sometime after 6:30 a.m. on March 23. The person was wearing FedEx clothing.

One of the students reported that, two days earlier, he had found a used condom tied to his athletic shoe in his gym locker. He believed a friend was playing a joke and did not report it at the time.

The school's security system revealed a person entered the school in the early morning hours on 11 different occasions between Jan. 27 and Mar. 23. After contacting FedEx, investigators determined Gallagher was the individual on video.

Gallagher allegedly entered the school through an unlocked window and went in both the boys' and girls' locker rooms. He allegedly removed underwear from lockers in the boys' locker room, placed them on the floor, and masturbated on them. Gallagher then allegedly put the underwear in an unused locker.

Gallagher is being held in the Platte County Jail on a $5,000 bond. If convicted of second-degree burglary, he faces up to seven years in prison.
What idiot wears their work outfit while committing a crime??? SMH…
Thoughts?
Be the first to receive breaking news alerts and more stories like this by subscribing to our mailing list.