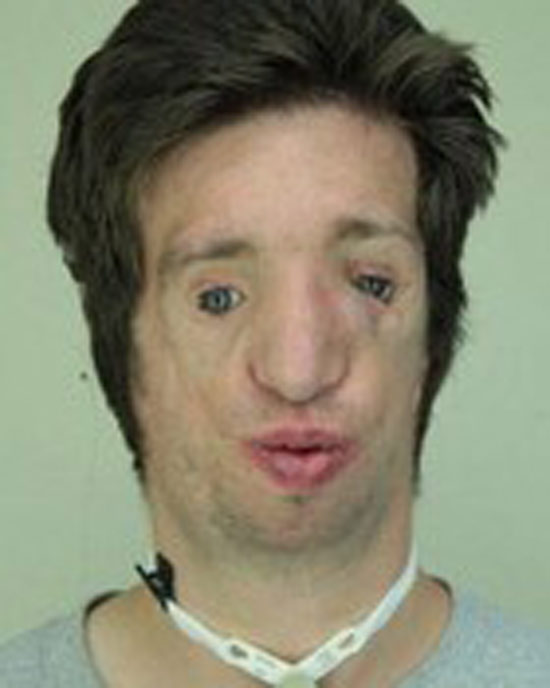 We're not quite sure what the creature above is … but it was recently arrested for molesting a 9 year-old boy at a park zoo.
Read more below for details:
A 21-year-old Lowry Park Zoo volunteer was arrested today after he touched a 9-year-old boy and then fondled himself inside a zoo restroom, the Tampa Police Department said. Cameron James Spurback of Tampa has been charged with lewd and lascivious exhibition and lewd and lascivious molestation, police said.

The boy went into a zoo restroom at around 2:15 p.m. and was approached by Spurback, who pulled the child's pants down and then fondled him, police said. Spurback then pulled his own pants down and fondled himself in front of the child, police said. The boy ran out of the restroom and told his parents. The parents contacted zoo security, who detained Spurback as he left the restroom. Tampa police were called to the scene.

A police detective interviewed Spurback, who acknowledged fondling the child and fondling himself, police said. Spurback had just finished his shift. Zoo officials said in a statement that Spurback will no longer be allowed on zoo property.

"We have a duty to ensure the safety of our guests, our employees and other volunteers, and we take that responsibility very seriously," said Craig Pugh, the zoo's executive director and chief executive officer. "We will not tolerate such action. We are fully cooperating with law enforcement in its active investigation, and appreciate the close coordination between zoo security and the Tampa Police Department."

Spurback doesn't have a criminal record, police said. The child, who was not physically injured, identified Spurback as the suspect, police said. Spurback is being held at Orient Road Jail.
WOW. Talk about being traumatized for life.
But our question is … where in the f*ck was the child's parents when all of this occurred?!? SMH.
Your thoughts?
Be the first to receive breaking news alerts and more stories like this by subscribing to our mailing list.