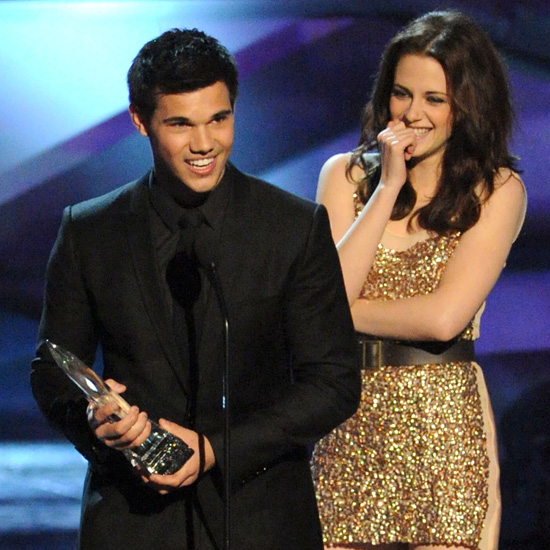 The  entire world can feel the aftershocks of the massive 8.9 earthquake and 23-foot tsunami that devastated the country of Japan last night (March 10th) and caused the entire cast of "Twilight: Breaking Dawn" (including stars Kristen Stewart and Taylor Lautner) to be evacuated from Vancouver Island after Hawaii and the Northern Pacific Coast were placed on tsunami warnings.
"They're evacuating us 4 a tsunami warning. If this … is my last my tweet. I love you. The end. Hugz," Tinsel Korey, who plays Emily in the films, tweeted this morning. "If this is the moment. Then I've lived a good life. And I'm thankful 4 everything I've been given." (Source)
The earthquake, which registered a magnitude of  8.9 on the Richter scale, has triggered a tsunami alert for areas around Vancouver and experts fear waves could reach  as high as six feet. Robert Pattinson and his co-stars have been shooting in Tofino, an island resort right outside of Vancouver.
The Vancouver Sun reports that the 150 residents of the town who live on houseboats were told to be on alert but locals were not ordered to be evacuated.
Our hearts and prayers go out to the people of Japan and all those affected by this terrible tragedy.
Be the first to receive breaking news alerts and more stories like this by subscribing to our mailing list.