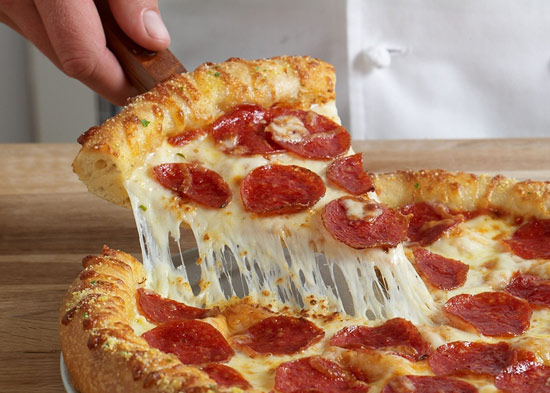 Sometimes being a loyal customer can save your life….
Read the story below:
A pizza delivery driver was called a hero Monday after she likely saved an elderly woman's life. Before Monday's incident, most neighbors knew little about Memphis resident Jean Wilson, except that she's eaten pizza daily for the past three years.

"We make her pizza every day before she even calls, because we know she's going to call," delivery driver Susan Guy said. Guy often delivers Wilson's regular order, one large pepperoni pizza, but recently workers at her restaurant noticed an unusual break in the pattern. "She hadn't called in three days," Guy said. "My boss told me about it today."

Guy insisted to her boss that she be allowed to check on Wilson. "He was like, 'Naw, you don't have to do that,' and I said, 'Yeah I do.  Clock me out if that's what you gotta do,'" Guy said. Guy drove to Wilson's house and knocked on her door, but no one answered.  Then, she banged on Wilson's windows, but there was still no response. Running out of options, Wilson ran to neighbor Larry Comeaux's house for help.

"The pizza lady came over and knocked on the door wanting to know if I'd seen the lady across the street," Comeaux said. "And he said, 'No, maybe she's not home,'" Guy said. "And I said, 'Well, not home?' I said, 'How many times have you see her leave?' And he goes, 'Never.'"

Guy quickly called 911.  When police arrived, they broke down the door to Wilson's home, and found her lying on a floor inside. They soon learned that Wilson had fallen on Saturday, and couldn't get over to a telephone to call for help.  Investigators said it's possible that her pizza-only diet may have saved her life.

"She treats us really well," Guy said. "She appreciates us, and that's something we don't get in customers a lot."

Late Monday evening, Wilson was in non-critical condition at St. Francis Hospital.

Tuesday, Wilson was offered help in the form of a medical alert system by a local company.
Now what's what you call good customer satisfaction! But did anyone stop to think that maybe the elderly woman's "pizza-only" diet was the reason why she fell? Just a thought…
Your thoughts?
Be the first to receive breaking news alerts and more stories like this by subscribing to our mailing list.