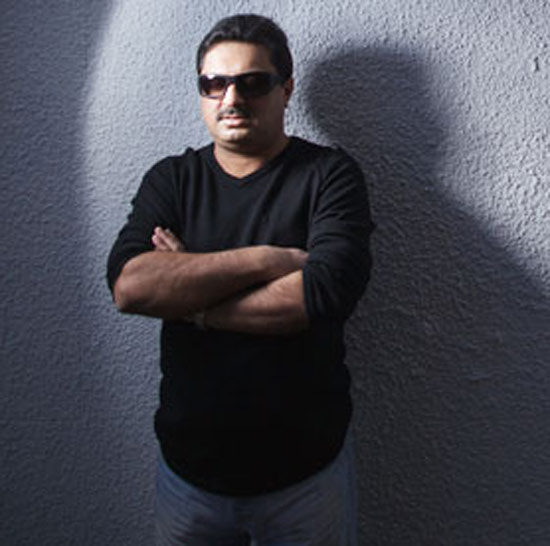 Now this should brighten up your day a little bit…
Read the story below:
When you are blind, you imagine how people look. Not by touching their face or gauging their height, but by their voice, and the kind of person they are. That's what helps you form a picture. I realise now I can see that those pictures aren't always accurate. But when I first saw my wife, Gurjeet, 10 years after we'd met, she was exactly as I'd imagined.

I lost my sight at school, Christmas 1972 – I was 10 and larking about when I fell in some nettles and came up in a terrible rash. The doctor gave mum some tablets to clear it up but I had an awful reaction to them – what's called Stevens Johnson syndrome – and for a few weeks it was touch and go if I'd survive.

One of the effects of the SJS was my tear ducts stopped working; without tears, your corneas can't work. They tried all sorts to fix the problem. Every two weeks when we went to hospital I'd buy comics – the Beano, Dandy, the Beezer – thinking I'd be able to read them on the way home, but I never could. My sight just kept getting worse, and by the time I was 14 it had gone.

I went to a special school in Birmingham, where you had to board Monday to Friday. I knew my mum and dad found it hard to leave me there, but they knew it was the best thing for me. The turning point was going to college in Hereford to study IT – the Royal National College for the Blind, where I am now a governor. I didn't learn only academic and vocational stuff, but how to be independent: cooking, cleaning, doing sports, going out and about.

I used to ring my parents every day and tell them how I was doing. They were proud and, if I'm honest, surprised, too. A lot of people are surprised. They imagine that when you're blind you "manage" rather than "achieve", and that I must feel those years of being blind were wasted somehow. That's simply not true. It was an amazing period of my life.

The best thing was meeting Gurjeet. It was an arranged marriage. I didn't think anyone would want to marry me, but she said she did. She said it felt right. I sensed she was lovely and couldn't believe my luck. Even on my wedding day my brother-in-law and I wondered if she'd turn up. But there she was, waiting for me. We have been shoulder to shoulder since.

After I married I started a business building computers. I could do all the programming myself through a Braille terminal but I remember the first one I built. Gurjeet and I worked through the night – she was my eyes while I was building it, orientating me around the circuit board. Then she'd drive me around the country so I could deliver the computers to clients, with our two daughters in the back. I bought a shop and it went from strength to strength. At our height we were one of the largest suppliers in the UK and turning over millions.

Being blind was just part of our married life. We didn't talk about it, we just lived with it. I never thought it would be any different. Then one day – when we'd been married about 10 years – an optician I knew came rushing into our office saying he'd read about a new technique he was sure could help me. Two weeks later I was at an eye hospital in Brighton and booked in for this new experimental operation. When they took off the bandages and cleaned up my eyes, it was like having Windolene cleaned off a window. I saw the doctor's tie, then his huge smile, and then everything was crystal clear. When Gurjeet and the girls walked into the room, they were just as I had pictured in my mind. So familiar. I will never forget that moment. "I can see you," I said to them. "I can see for miles."

The world seemed so bright – that's what struck me most. The colours of the 70s – the dark red curtains, brown lino, drab shopfronts and black Morris Minors and Austin 1100s that I had remembered from my childhood – were replaced by this array of bright shades. We all walked down to the seafront in Brighton. It was a beautiful day, and I was walking in front, holding the girls' hands, showing off a bit. I couldn't stop staring at everything. There was so much to take in. It was wonderful. I still have to pinch myself when I think about it today.
Finally a story with a happy-ending. How refreshing!!
Your thoughts?
Be the first to receive breaking news alerts and more stories like this by subscribing to our mailing list.