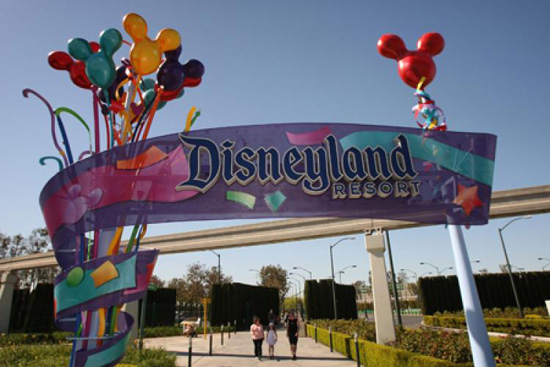 Disneyland was recently sued by a quadriplegic man who claims the theme park left him stranded on an evacuated ride for nearly an hour!
Jose Martinez is suing the Anaheim, California park for violating the "Americans with Disabilities Act" after he was not taken off the "It's a Small World" ride along with the other passengers after it was stalled.
Martinez alleges that Disneyland didn't have proper procedures in place for evacuating disabled passengers from the ride, and he also claims that Disney employees didn't summon paramedics when his blood pressure spiked while he was trapped on the ride.
"In my opinion, if you are going to put him on the ride, there needs to be a safe and effective way to get him off the ride," Shawna Parks, Martinez's lawyer said.
A computer glitch caused the ride to stall before exiting the last tunnel when Martinez visited the park back in 2009. Martinez claims that while he was waiting in the ride for 40 minutes, he suffered from a dangerous condition with people with spinal cord injuries called dysreflexia, which causes blood pressure to spike.
"It feels like an ice pick going through your temples," Martinez said. The pain was aggravating, he added, "especially when you couple that with the continuous, 'small world' music in the background."
In a statement, Disneyland Resorts disputed Martinez' claims, saying that their park is accessible to all guests and does have procedures in place for evacuating disabled customers.
Your thoughts?
Be the first to receive breaking news alerts and more stories like this by subscribing to our mailing list.