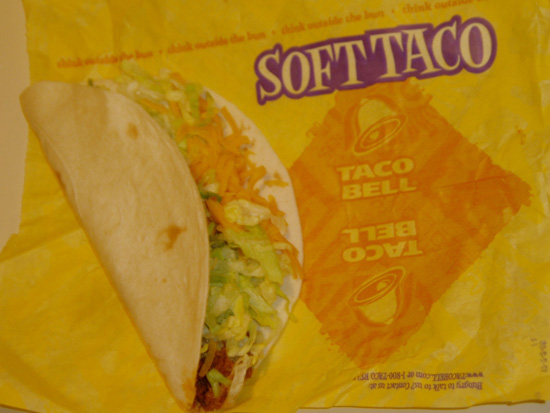 Earlier today we posted a story talking about how Taco Bell doesn't use real meat in the beef that they use for their tacos, chalupas, nachos and all of their other menu items. A law firm filed suit against the popular fast food chain Friday, alleging that they are falsely advertising that they serve "ground beef" or "seasoned ground beef," and that their taco meat is made up of about 35% beef, with binders, extenders, preservatives, additives and other agents making up the other 65%.
Now Taco Bell is responding to both the lawsuit and the allegations made about their food. The fast food giant sent us a statement defending their ground beef, saying that they use 100% USDA-inspected beef that is later blended with seasonings and spices to give the meat its signature Taco Bell taste and texture. Taco Bell also told us that they plan to take legal action against the law firm making false statements about their food.
Look below for the official statement from Taco Bell's President, Greg Creed:
"At Taco Bell, we buy our beef from the same trusted brands you find in the supermarket, like Tyson Foods. We start with 100 percent USDA-inspected beef. Then we simmer it in our proprietary blend of seasonings and spices to give our seasoned beef its signature Taco Bell taste and texture. We are proud of the quality of our beef and identify all the seasoning and spice ingredients on our website. Unfortunately, the lawyers in this case elected to sue first and ask questions later — and got their "facts" absolutely wrong. We plan to take legal action for the false statements being made about our food."

Greg Creed
President and Chief Concept Officer
Taco Bell Corp.
Uh-oh, sounds like Taco Bell is ready to fight this! But we're not gonna front….we were starting to tear up a bit at the thought of never eating a Chalupa or a Nacho Bell Grande or a Taco Pizza ever again. We hope they get all of this cleared up, and soon!!
Your thoughts?
Be the first to receive breaking news alerts and more stories like this by subscribing to our mailing list.