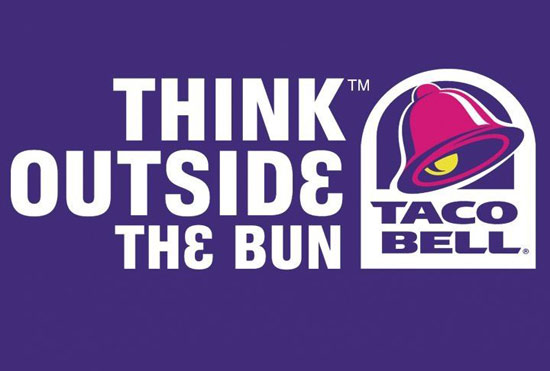 All you Taco Bell fans out there may be in for a rude awakening.
Turns out…..the beef they serve in their tacos isn't 100% real meat after all!!! And a law firm is suing the fast food restaurant for falsely advertising that they serve "ground beef" or "seasoned ground beef."
Read the fully story below….
Where's the beef? Not at Taco Bell, apparently. A law firm is claiming that the fast food chain is using false advertising when it says its Mexican delicacies are filled with "ground beef" or "seasoned ground beef." In fact, the lawsuit claims, the "taco meat filling" used by Taco Bell contains is only about 35% beef, with binders, extenders, preservatives, additives and other agents making up the other 65%.

The class-action lawsuit was filed Friday in federal court in California by the Montgomery, Ala., law firm Beasley, Allen, Crow, Methvin, Portis & Miles on behalf of a California woman, Amanda Obney. Obney isn't looking for money, though. She wants the court to order Taco Bell to be honest with customers about what is in its tacos, chalupas and other dishes. "We are asking that they stop saying that they are selling beef," the law firm said.

According to the United States Department of Agriculture's website, "ground beef" or "chopped beef" consists of chopped fresh or frozen beef with or without seasoning, should not contain more than 30% fat and should not contain water, phosphates, binders or extenders.

The lawsuit's claim that Taco Bell's "seasoned beef" contains the forbidden additives is backed up by the restaurant's ingredients list on its website, which says the "seasoned beef" in a Beefy Crunch Burrito contains water, sodium phosphates, soy lecithin, modified corn starch, and anti-caking and anti-dusting agents, among others ingredients.

Taco Bell spokesman Rob Poetsch told The Associated Press that the company's advertising isn't misleading. "Taco Bell prides itself on serving high quality Mexican inspired food with great value. We're happy that the millions of customers we serve every week agree," Poetsch said. He said the company would "vigorously defend the suit."
We always had a feeling something was wrong with that beef. No more "thinking outside the bun" for us!!! SMH…
Your thoughts?
Be the first to receive breaking news alerts and more stories like this by subscribing to our mailing list.