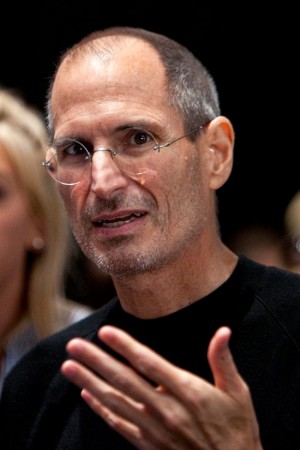 Steve Jobs isn't feeling so well…
The Apple C.E.O. announced today (Jan 17) that he will be taking a "medical leave of absence" from the company.
"At my request, the board of directors has granted me a medical leave of absence so I can focus on my health. I will continue as C.E.O. and be involved in major strategic decisions for the company."
In the meantime, the company's COO Tim Cook will take over the day-to-day operations.
"I have asked Tim Cook to be responsible for all of Apple's day to day operations. I have great confidence that Tim and the rest of the executive management team will do a terrific job executing the exciting plans we have in place for 2011. I love Apple so much and hope to be back as soon as I can. In the meantime, my family and I would deeply appreciate respect for our privacy."
It's unknown if this is related to the liver transplant he received in 2009.
Get better Steve….you know we all need jobs! (LOL)
Be the first to receive breaking news alerts and more stories like this by subscribing to our mailing list.