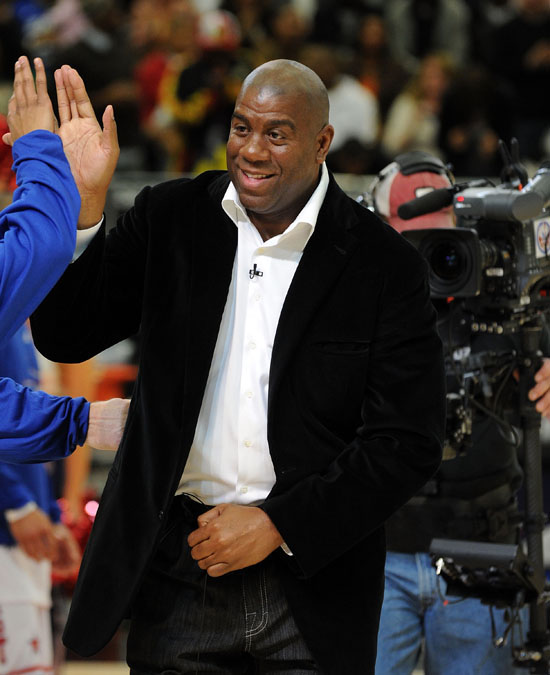 It appears that the Former Lakers GM and NBA Legend Jerry West is preparing to release a new book entitled "Jerry West: The Life and Legend of a Basketball Icon" and an excerpt from the book talks about Magic Johnson's wild lifestyle with women. Here's the excerpt:
That November, as a new season was set to open, Magic Johnson announced to the world that he was HIV positive, a stunning event that brought revelations about the climate of sexual frivolity around the Lakers. Johnson admitted he had been sleeping with 300-500 people a year.

The team's locker room, and its sauna, had been a place where the star and other players had entertained women, even right after games. Johnson would retire to the sauna after a game, have sex, then put on a robe and return to the locker room for his post-game media interviews. How far had the team gone in condoning such questionable behavior? 'I cared,' West said in his interviews for this book. 'I did things for those guys. It was ridiculous, some of the things I did for those guys. If the public knew they'd be outraged. It was a pretty crazy period for us.
Wow! 300-500 women per year? We all have heard stories about his wild lifestyle back in the day, but damn Magic! That's like 2 – 3 women per day!
Be the first to receive breaking news alerts and more stories like this by subscribing to our mailing list.