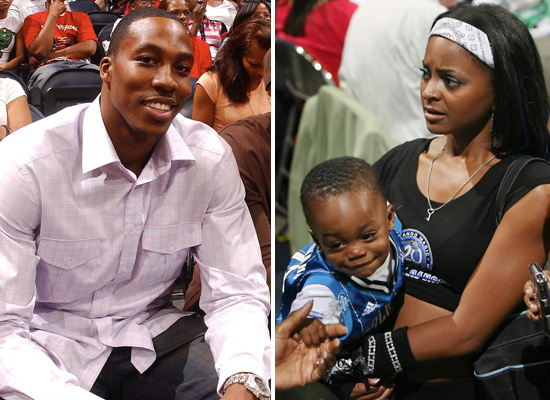 Dwight Howard's baby mama is gonna go broke messing with the Internet! The Orlando Magic star is suing Royce Lyndsay Reed, the mother of their 2-year-old son Braylon, once again. This time for $142,500! Reed broke yet ANOTHER order by posting pictures of Braylon on her Twitter account, which had 285 followers at the time.
According to documents filed by Howard and his attorney, Reed was ordered by a judge last year to refrain from posting photographs of Braylon on the Internet, whether it be a blog, a website, a message board, a social network, etc. The reason being that Howard thinks that posting pictures of the toddler on the Internet poses "a significant security threat to the child" due to him being a high-paid celebrity and all.
But where exactly does that $142,500 come from? A simple math equation. Royce, a former dancer for the Orlando Magic and the Miami Heat, is being sued $500 for each of her 285 followers, plus attorney fees.
It's a good thing she doesn't have more followers. Regardless, we think she needs to stay away from the Internet for a while since she obviously doesn't know how to use it without getting lawsuits hurled at her.
Be the first to receive breaking news alerts and more stories like this by subscribing to our mailing list.