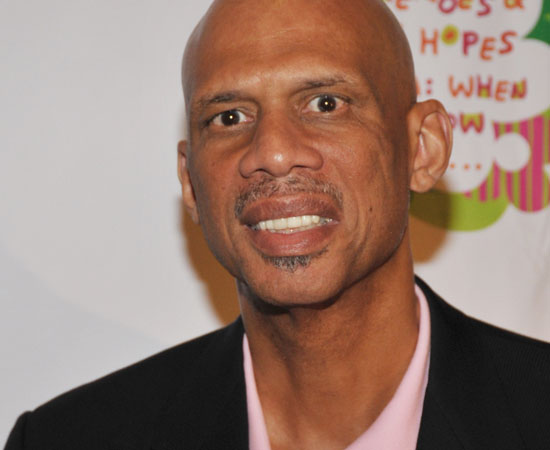 It was announced early Tuesday morning (Nov 10) that retired NBA star Kareem Abdul-Jabbar was diagnosed with cancer, marking his very first public disclosure about the disease. The 62-year-old NBA legend was officially diagnosed with "chronic myeloid leukemia" back in December 2008 and has been coping well with treatment ever since.
Abdul-Jabbar says: "Having lost one of my closest friends to a different, highly aggressive form of leukemia, I knew how serious my diagnosis was. My own life expectancy became a question mark."
Before he retired in 1989, Kareem Abdul-Jabbar earned the title of all-time leading scorer of the NBA and he also won six championships (1 with the Bucks and 5 with the Lakers). In December 2008 he was diagnosed with CML and is being treated with a medicine that targets the abnormal protein that causes his leukemia.
With proper treatment though, Abdul-Jabbar, who currently is a coach with the Lakers, is expected to live a full, active life. This star lives a private life out of the lime light with his five children. And his reasoning for coming clean was finding out how many patients diagnosed with this skip out on doctor's appointments and don't take their medication properly.
Abdul-Jabbar, who has become a spokesman for the company that makes the drugs that are treating his leukemia says, "I'm telling my story to encourage fellow patients to take charge of their health," he said. "Work closely with your doctor, monitor your disease and, above all, take your medicine."
Be the first to receive breaking news alerts and more stories like this by subscribing to our mailing list.