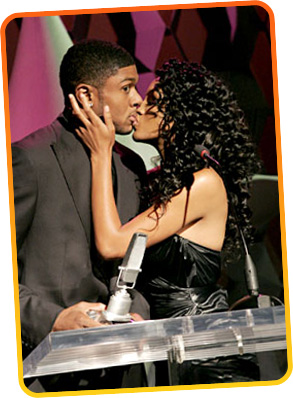 Looks like BET might be getting some new shows added to their line-up pretty soon! S2S Magazine is reporting that BET has picked up "The Game" and  the new version of the show will be taping in Atlanta. Drew Sidora spoke with editors at the magazine, saying that the petitions and uproar about the show getting canceled made BET seal the deal.
"The show is getting picked up, so for people that have been petitioning and wondering, it is coming back to BET. So, hopefully, you will see me back," Drew told S2S exclusively. "It is official. The deal has been done."

Buzz of a partnership between BET and CBS TV that would reincarnate the once-cancelled sitcom began spreading in June. Last anyone heard, the network said it was close to a deal, but nothing was final. This news comes with the catch that production on another season of "The Game" hasn't started just yet. And we heard that she show might actually be taping in Atlanta now.

"Right now, they're just trying to figure out when it's going to actually come back, as far as when we start filming the new episodes and things like that," said Drew. "But BET has picked it up." The Game has always had a wonderfully loyal fan base, and those who tried to convince the CW to keep it had a big hand in its resurrection. "Everybody that petitioned—believe it or not—about the show getting cancelled, that is really what ultimately had BET even looking to pick it up," she explained. "It was really dope. Everybody really loves the show and supports the show, so all I can say is keep watching."

But with the show is headed to a new home field does that mean all of the original cast will be coming along with it?

"I can't say that for sure, but you will probably see a lot of the characters back," Drew dished. She's hoping to get a recurring spot on the show, reprising the self-named role of Drew Sidora. The big question there will be, if she does return, what does that mean for Derwin Davis and his new bride Melanie?

"Just bring people up to date with that because it was never resolved. It was something we always to bring back; it was all about the great timing of it," Drew said.  "I think now people are going to want to see what happens with Mel and I. You know, you might see us out somewhere. And the same with Derwin."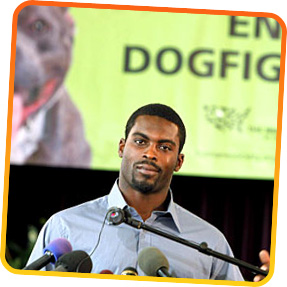 Speaking of new shows, Michael Vick has a BET show of his own in the works. The show, titled "The Michael Vick Project," will reportedly show the football player making his controversial comeback in the NFL with the Philadelphia Eagles. It will also take viewers back to his troubled childhood and take a closer look into his 2007 arrest for running an illegal dog fighting ring.
The quarterback, who took his first regular-season pro snap just two weeks ago after serving 18 months in prison, is partnering with BET for a new eight-part docu-series scheduled to air early next year. The program, tentatively titled "The Michael Vick Project," spotlights his controversial comeback with the Philadelphia Eagles while also examining his tumultuous past — including his troubled childhood and his 2007 arrest for running a dogfighting ring.
"I just want people to really get to know me as an individual," Vick said last week in an interview from his home in Philadelphia. "What I want to do is change the perception of me. I am a human being. I've made some mistakes in the past, and I wish it had never happened. But it's not about how you fall, but about how you pick yourself up."

The onetime NFL star's decision to expose his private life to a television audience follows a flurry of recent news and sports media interviews, which began with "60 Minutes" in mid-August. The Vick series is a gamble for a quarterback who is eager to rehabilitate his tarnished image but also doesn't want to incur the further wrath of animal rights protesters, many of whom argued against his reinstatement to the NFL.

The project is being produced by DuBose Entertainment; Vick's production company, MV7 Productions; and Category 5 Entertainment. No one associated with the production would comment on Vick's compensation for the series. In August, a federal judge approved Vick's six-year plan to repay creditors an estimated $20 million and emerge from bankruptcy.

Vick is aware that the series may do little to alter the negative perception some hold against him. "All I can ask is that people are receptive and come to this with an open mind," said Vick. "I can't change the past, I can only change the present. I know there are people who can't forget what I did, but I hope they can someday forgive me."
Be the first to receive breaking news alerts and more stories like this by subscribing to our mailing list.