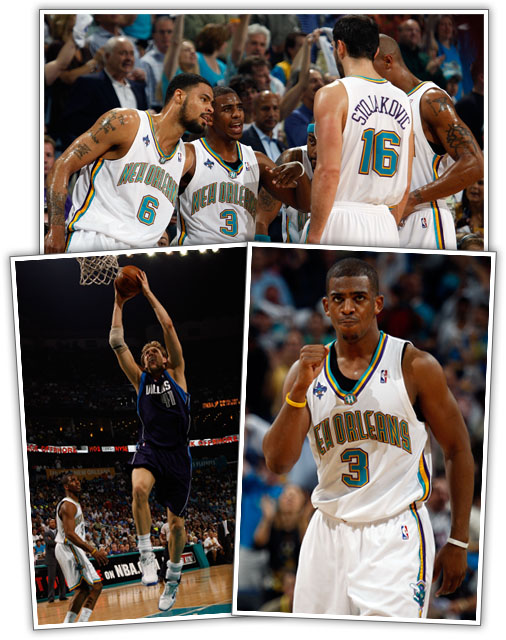 The New Orleans Hornets win game 2 against the Dallas Mavericks. Chris Paul was hungry for points last night leading the Hornets into every quarter with the winning score. Chris Paul had 32, playoff record of 17 assists, with the dominating winning score (127-103). David West had 27 and Peja Stojakovic had 22 points. At the end of the game reporters asked Chris Paul if there was a way Dallas could stop him, he replied:
"I'm sure there is, but to me, I hope not." he continued "One thing I've learned this season and watching these games is that you have to be aggressive. If I sit back and let them trap me, then they succeed with what they need to do.
Be the first to receive breaking news alerts and more stories like this by subscribing to our mailing list.