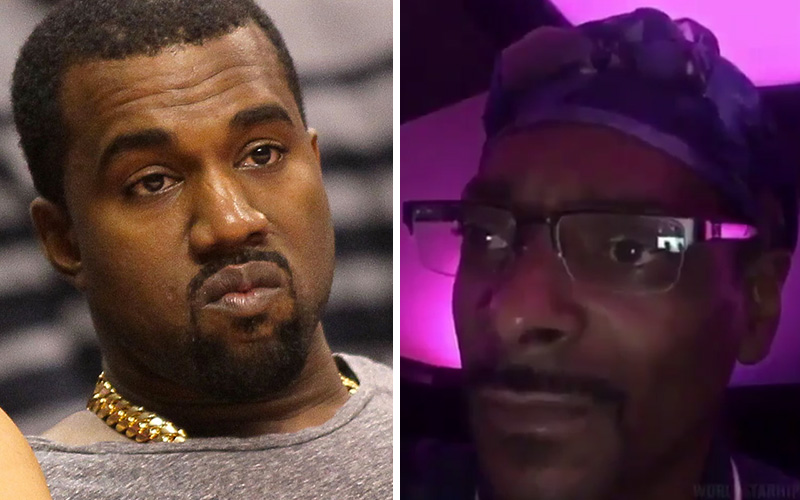 Count Snoop Dogg among those of us who don't understand what the hell is going on with Kanye West.
After Kanye went on another one of his infamous rants the other night dissing Jay Z, Beyoncé, Drake, DJ Khaled, Hillary Clinton and others during his Saint Pablo Tour concert in Sacramento, Snoop Dogg shared a hilarious video reaction expressing how confused he was at the whole situation.
Snoop Dogg's reaction to Kanye's rant last night pic.twitter.com/85HnAnG8Rz

— Karen Civil (@KarenCivil) November 20, 2016
"This nigga crazy. Have y'all heard this nigga? This nigga on stage… This nigga crazier than the shit I got on my head. That nigga crazy. I can't believe he still talking. He picked the wrong night to vent like that. Them Sacramento niggas ain't feeling that shit. You should've had a bunch of weird motherfuckers like you when you was talking that weird ass shit. That's just my thought. I smoke weed. Weed don't make you do that. What the fuck is he on?"
Our thoughts exactly Uncle Snoop.
Snoop's video reaction to Kanye comes after the "Famous" rapper showed up to his Sacramento concert 90 minutes late and ended the concert early after performing just three songs. But before he exited the stage, he went on a rant that against a number of popular artists quickly went viral on Twitter.
Here's a snippet of what he said about Beyoncé:
"Beyoncé, I was hurt. I went down seven years on behalf of you… I am putting my career, my life, my public standing at risk when I talk to y'all like this. This is a moment in the matrix, bro.

"Beyoncé, I was hurt because I heard that you said you wouldn't perform unless you won Video of the Year over me and over 'Hotline Bling.' Now don't go trying to diss Beyoncé. She is great. Taylor Swift is great. We are all great people. We are all people. But sometimes we be playing the politics too much and forgetting who we are just to win. Fuck winning. Fuck looking cool. Fuck being cool."
Ye also pleaded with Jay Z to call him: "Jay Z, call me, bruh. You still ain't called me. Jay Z, I know you got killers. Please don't send them at my head."
He added: "This Saint Pablo Tour is the most relevant [thing] happening. If your old ass keeps following old models, you'll be Hillary Clinton. Radio, fuck you! Oh yeah, I'm on my Trump shit tonight. Radio, fuck you!"