The United States Postal Service had a plan to send five FREE reusable face masks to every American household back in early April ... but top White House officials canceled the plan, the Washington Post reported Thursday.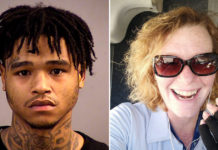 An Indiana man is facing serious charges after he allegedly shot and killed a postal worker who refused to deliver his mail because of his "aggressive" pet chihuahua. 21-year-old Tony Cushingberry-Mays was arrested Wednesday (Apr. 29) and charged for the murder of USPS mail carrier Angela Summers.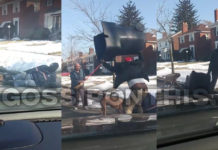 A shocking video showing a dog violently attacking a mail carrier in Detroit has gone viral.
Here in the United States, we celebrate the life and work of Dr. Martin Luther King Jr. each year on the third Monday in January. Will mail be delivered? Find out here. The United States Postal Service, or USPS, announced this week that Saturday mail delivery will end this August, in an effort to cut costs...