Tag: The Trump Administration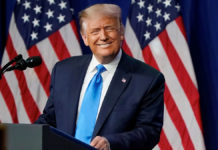 CNN is reporting that they have obtained unsealed federal court records uncovering an investigation from the United States Justice Department into President Donald Trump's administration for "a potential crime related to funneling money to the White House or related political committee in exchange for a presidential pardon."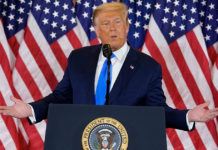 Government officials are reportedly concerned over the safety of national security as the White House gets ready for a brand new administration.
Politico is reporting that President Donald Trump administration was somehow able to convince the CDC into giving them $300 million in order to tap celebrities like CeCe Winans, Dennis Quaid, Garth Brooks and others to participate in ads praising Trump's response to the COVID-19 pandemic in an effort to quell concerns from Americans about the virus.
The United States Postal Service had a plan to send five FREE reusable face masks to every American household back in early April ... but top White House officials canceled the plan, the Washington Post reported Thursday.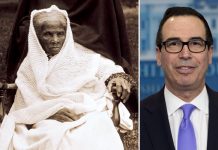 The Secretary of Treasury gave us one more example of how much the Trump administration hates black people by failing to support putting slavery liberator Harriet Tubman on the $20 bill.