One of the most powerful parts of the George Floyd video was how the man kept saying that he couldn't breathe before being killed by police officers. Now, new footage from a 2019 incident in Oklahoma City shows a very similar situation.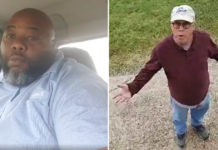 A delivery driver in Oklahoma City who was just trying to do his job was stopped and questioned inside of a gated community by the HOA president on Monday (May 11), according to reports.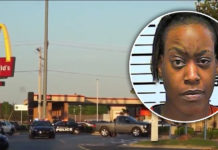 A 32-year-old Oklahoma City woman was arrested after she opened fire inside a McDonald's after being told by employees that the dining room was closed due to coronavirus restrictions. Some very sad news out of the state of Oklahoma. Police have confirmed that the body of a missing 30-year-old woman from Oklahoma City... This world is so cold... An Oklahoma City teen was shocked by a stun gun in his genitals and tattooed with the word "RAPEST" on...