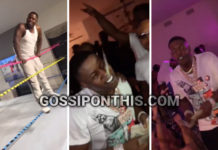 Blac Youngsta posted a video on his Instagram story showing his lit af house party featuring a wrestling ring full of butt booty naked strippers, and Twitter has thoughts.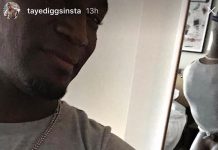 Taye Diggs must have really been feeling himself or something.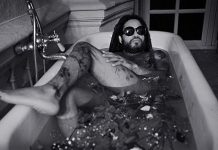 Are you ready to dive into Lenny Kravitz's love below? Check out what the iconic rocker served up to his fans on Instagram for Valentine's Day.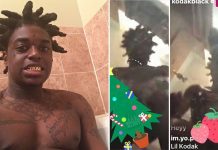 The Florida rapper was chatting on Instagram Live in the shower when his phone accidentally slipped, and those watching the stream got a peek at "lil Kodak."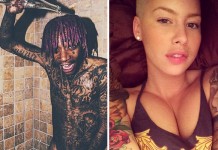 Wiz Khalifa is known for his wacky antics both on and offline, but the Pittsburgh rapper may have taken it a bit too far...