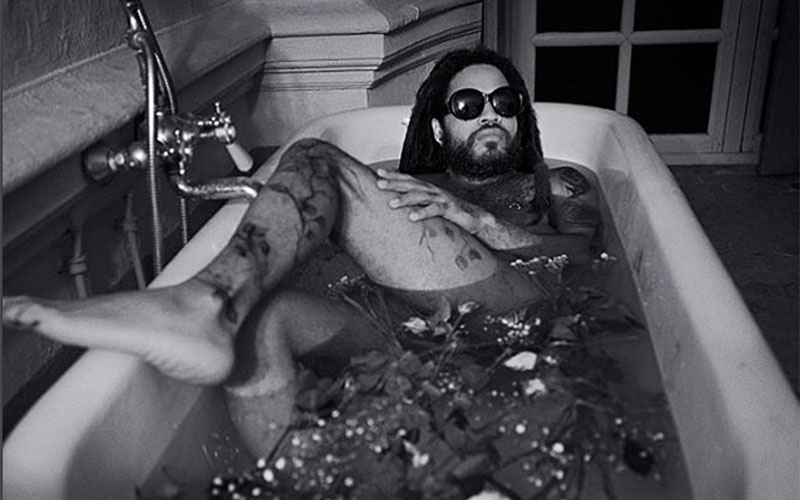 As a long-time DILF, Lenny Kravitz has aged like fine wine for many of his female fans. (Hell, it's 2017, plenty of his male fans are admirers of his looks too.)
Given Lenny's track record for being a bit of a Romeo, it wasn't terribly out of left field that he might post a little romantic selfie or something to his fans in honor of Valentine's Day. However, fans got far more than what they bargained for as Kravitz posted a staged photo of himself naked in the bath tub. But strangely, he was posed with one of his legs raised, seemingly offering up his anus for dessert.
Now I know plenty of people love a box of chocolates on Valentine's Day, but that might've been more than most of Lenny's fan base was hoping to bite into.
Given the rising trend that we're seeing in straight men openly requesting and admitting to enjoying getting their asses eaten out, I guess this is Lenny's way of signaling his intentions to his beloved.
In the words of the great Khia: Is you hongray?
Be the first to receive breaking news alerts and more stories like this by subscribing to our mailing list.