Tag: Minneapolis Police Department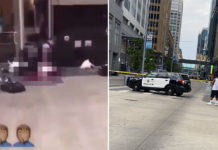 Video footage has emerged on social media showing Minneapolis residents accusing police officers of fatally shooting a Black man in the head, while police contend the man died by suicide.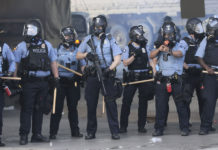 The Minneapolis City Council on Friday (Jun. 12) unanimously passed a resolution to pursue a community-led public safety system to replace the police department following the death of George Floyd at the hands of the city's police.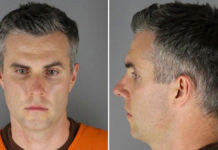 Thomas Lane, one of the fired police officers who was charged in the killing of George Floyd, was released from jail on Wednesday (Jun. 10) after posting his $750K bail.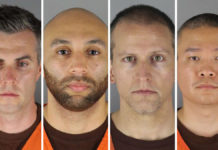 The mugshots of the four former Minneapolis police officers responsible for George Floyd's death have been released following their arrests, and they all face up to 40 years in prison if convicted as charged.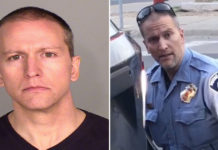 Former Minneapolis police officer Derek Chauvin's mugshot was released Friday night (May 29) just hours after the killer cop was arrested for murder in the death of George Floyd.