Tag: Make America Great Again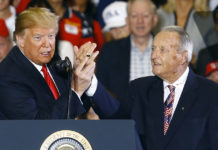 College football coaching legend Bobby Bowden released a statement Wednesday (Oct. 21) endorsing President Trump for re-election, saying that he beat COVID-19 just so that he could vote for Trump and basically "Keep America Great."
Pro-Trump singer Joy Villa showed up to the 2019 Grammy Awards looking like the world's tackiest racist.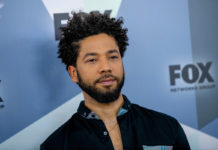 Empire star Jussie Smollett was hospitalized in Chicago Tuesday (Jan. 29) following a homophobic, racist attack from two men who physically assaulted him, put his head in a noose and yelled "This is MAGA country."
Though President Donald Trump's meeting with North Korean dictator Kim Jong Un is certainly a historic moment on its own, Dennis Rodman somehow managed to steal the spotlight away from the Trump-Kim meeting during his appearance on CNN Monday night (Jun. 11).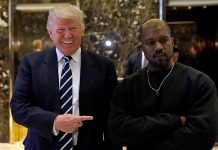 In addition to recently firing his whole management team and making crazy accusations that he makes more money from his Yeezy shoes than Michael Jordan's Jordan Brand, Kanye has professed his love for Trump and called him his "brother."