Tag: Invasion of Privacy (Cardi B Album)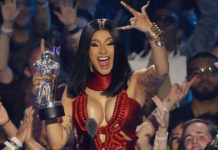 As the accolades for her debut album, 'Invasion of Privacy,' keep rolling in, she's been reflecting on how hard she had to push and prove herself in order to release the finished product.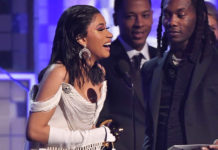 Cardi B took home the award for Best Rap Album tonight at the 2019 Grammy Awards and made history at the same time.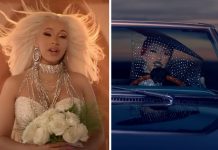 Don't mess with Cardi B! The rapper shows us exactly what she means when she tells her man to "Be Careful" in her latest music video, which shows the pregnant rapper as a scorned bride who becomes a not-so-grieving widow as fast as she became a wife.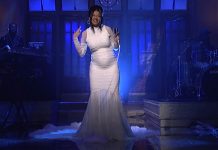 Cardi B's big not-so-secret has FINALLY been revealed. She confirmed her pregnancy and showed off her baby bump during her big appearance on SNL!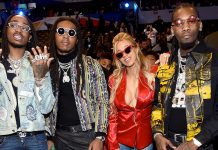 With just two days left until her debut album Invasion of Privacy drops, Cardi B is keeping the promo train going with the release of yet another new song. This time, she's teaming up with her fiancé Offset and his cousins Quavo and Takeoff, collectively known as Migos, for a new track called "Drip," which hit the internet late Tuesday night (Apr. 3).