Tag: Black Lives Matter Protests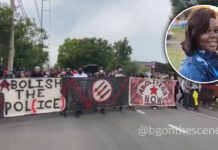 Protesters have taken to the streets of Louisville after the Jefferson County grand jury announced their decision to charge just ONE officer, Brett Hankison, with three counts of first-degree wanton endangerment ... not for killing Breonna Taylor, but for bullets that entered neighboring apartments.
Protesters gathered in Los Angeles Monday night (Aug. 31) after deputies with the L.A. County Sheriff's Dept. opened fire on Dijon Kizzee, a 29-year-old Black man, during a foot chase in the Westmont area.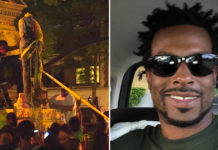 A Virginia man is fighting for his life in the hospital after he was critically injured when he was hit in the head by a Confederate statue at a monument that was toppled by demonstrators.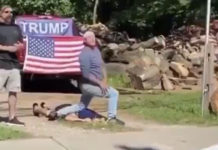 Two more white men have lost their jobs for mocking the tragic death of George Floyd, who was murdered by police officers in an incident that has sparked protests across the nation.