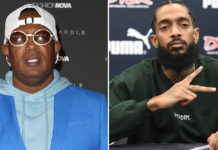 Master P says the attention Nipsey received after his death was confusing to him, because he believes the "Victory Lap" rapper should have received his flowers while he was still around to smell them.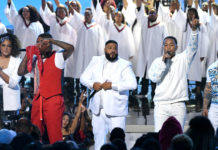 Nearly three months after his untimely death, Nipsey Hussle was posthumously honored with the Humanitarian Award at the 2019 BET Awards Sunday night (Jun. 23) as well as a star-studded tribute performance.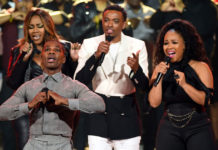 Franklin took the BET Awards audience to church Sunday night (Jun. 23) in Los Angeles and was joined by fellow Sunday's Best judges Erica Campbell, Jonathan McReynolds and Kelly Price for a performance of his latest single "Love Theory."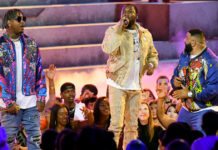 DJ Khaled was joined by a number of his collaborators on stage at the 2019 BET Awards, including Meek Mill, Lil Baby and Jeremih.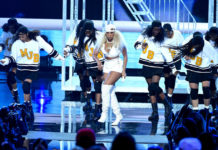 All hail the queen of Hip-Hop Soul, Mary J. Blige, as she collects her things and does an offbeat two-step while playing through some of her greatest hits.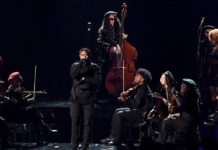 Following an introduction from the Exonerated Five (formerly known as the "Central Park Five"), H.E.R. and YBN Cordae moved the 2019 BET Awards audience...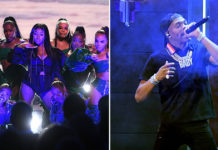 Watch Yung Miami of City Girls and Lil Baby perform at the 2019 BET Awards.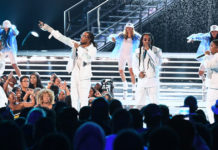 Mustard (formerly known as DJ Mustard) and Migos teamed up for a performance of their hit single "Pure Water" Sunday night (Jun. 23) at the 2019 BET Awards.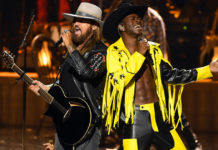 While taking their horses to the "Old Town Road," Lil Nas X and Billy Ray Cyrus made a pit stop at the 2019 BET Awards, where they performed their Billboard No. 1 single.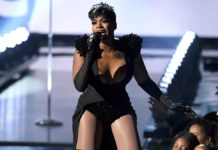 Fantasia was one of the many artists who took the stage Sunday night (Jun. 23) at the 2019 BET Awards, and she brought the house down with a soul performance of her new single "Enough" from her upcoming album 'Sketchbook.'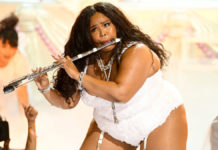 2019 has been very kind to Lizzo, and she continued her winning streak this year with an impressive performance of her "Truth Hurts" single at the 2019 BET Awards Sunday night (Jun. 23).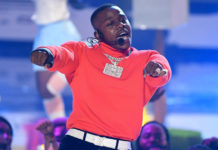 DaBaby took over the 2019 BET Awards stage Sunday night (Jun. 23) with a high-energy performance of his hit single "Suge."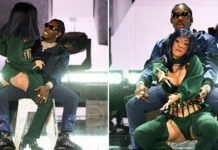 Cardi B and Offset opened up the 2019 BET Awards with a joint performance of their latest collab "Clout," and the couple wasn't afraid to show off a little PDA either, as Cardi gave her husband a whole lap dance on stage, recreating a similar scene from their music video.