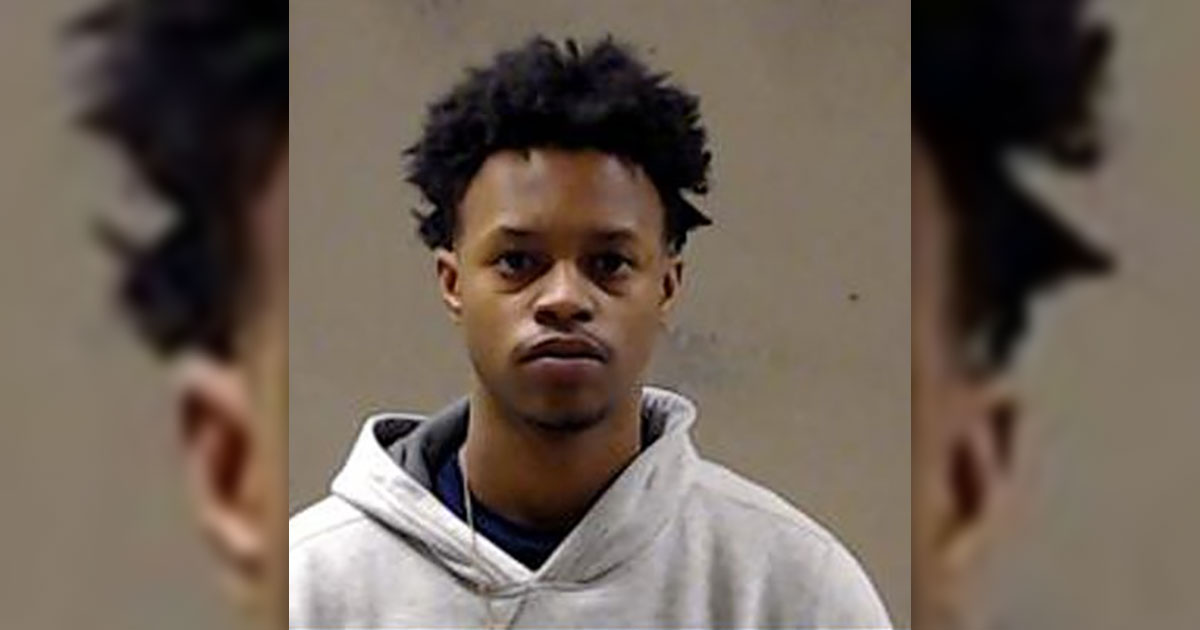 Atlanta rapper Silento—best known for his hit song "Watch Me (Whip/Nae Nae)," along with the dance craze associated with it—was arrested in Dekalb County, Georgia on murder charges after being accused of shooting and killing his cousin.
The 23-year-old (whose real name is Ricky Lamar Hawk) was taken into police custody Monday (Feb. 1) and booked into the Dekalb County jail on one count of murder in the shooting death of 34-year-old Frederick Rooks, police said.
Authorities reportedly responded to a call about shots fired in the Panthersville area about two weeks ago (Jan. 21) around 3:30 a.m. and found Rooks dead in the middle of the street with multiple gunshot wounds. Police said they found at least eight bullet casings surrounding Rooks.
Ring camera footage from neighbors recorded several cars leaving the scene after the shooting, and investigators later connected the incident to Silento.
Investigators reportedly believe the shooting victim (Rooks) knew the residents of the house where his body was found after the shooting, but they're still trying to put the pieces together regarding the incident.
"I think it is connected to this house," DeKalb police Lt. Rod Bryant said at the time. "We're still doing a little bit more investigation. The people in the house know him, but he really don't live there, so we're trying to see what's going on."
Initially, investigators had no information about the shooting suspect, "However, after a thorough investigation, DKPD detectives identified Hawk as Rooks' cousin, and the person responsible for Rooks' murder," police spokeswoman Michaela Vincent said in a statement.
Vincent added that detectives are still working to determine a motive for the shooting.
Silento, who rose to fame as a teenage rap sensation back in 2015 thanks to his "Watch Me" video, which has been viewed nearly 2 billion times on YouTube, has been arrested multiple times in recent months, including two arrests within one week back in August 2019 on domestic violence and gun charges in California.
In late October, he was arrested for speeding on I-85 after police caught him driving more than 140 mph on I-85.
The police report stated that Silento told officers he was speeding because he was being followed. He said: "If there is like 10 cars following me, I can do 143 because I am not a regular person, and you could go look on your computer and it would tell you that."
And just one month earlier, in September 2019, he was arrested for alleged domestic violence and assault with a deadly weapon in two separate incidents in Orange County and Los Angeles.
According to reports, Silento was taken into police custody after someone reported a domestic disturbance and he was booked and released on a charge of inflicting a corporal injury on a spouse or cohabitant.
The next day, he went to a random home with a hatchet and entered the strangers' residence while looking for his girlfriend. Investigators said the homeowners and their children were at home at the time and were shaken by the intrusion, but unharmed.
Silento was arrested by LAPD officers about a block away from the home and later charged with two counts of assault with a deadly weapon.
Be the first to receive breaking news alerts and more stories like this by subscribing to our mailing list.