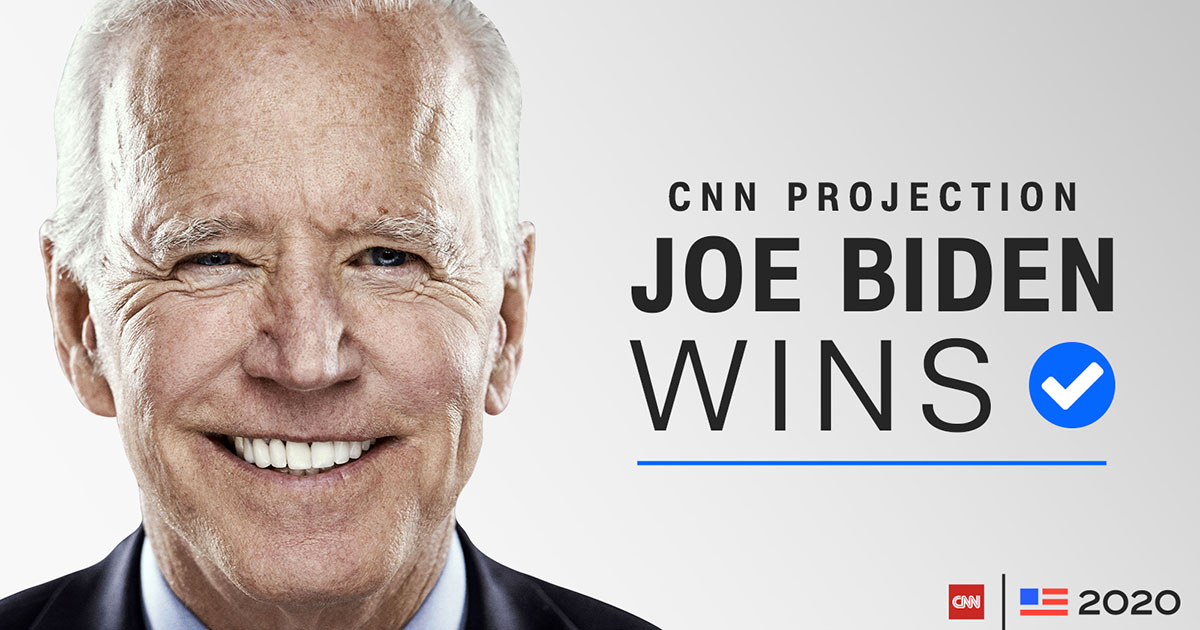 It's official … Joe Biden has been elected the 46th President of the United States of America!
Biden's victory comes after he crossed the 270-vote threshold in the Electoral College Saturday (Nov. 7) after several media outlets called Pennsylvania—the state where he was born—for him.
Biden was also able to capture Wisconsin, Michigan, and Arizona … all states that Trump won in 2016.
While Georgia and Nevada remain too close to call, according to the Associated Press, Biden has 284 electoral votes and Trump has 214. Biden also has nearly 75 million of the popular vote, while Trump only has 70 million.
Kamala Harris will serve as the next U.S. Vice President, making her not only the first woman to hold the office, but also the first Black and South Asian vice president.
We did it, folks … WE FIRED THE DONALD!!!
Be the first to receive breaking news alerts and more stories like this by subscribing to our mailing list.