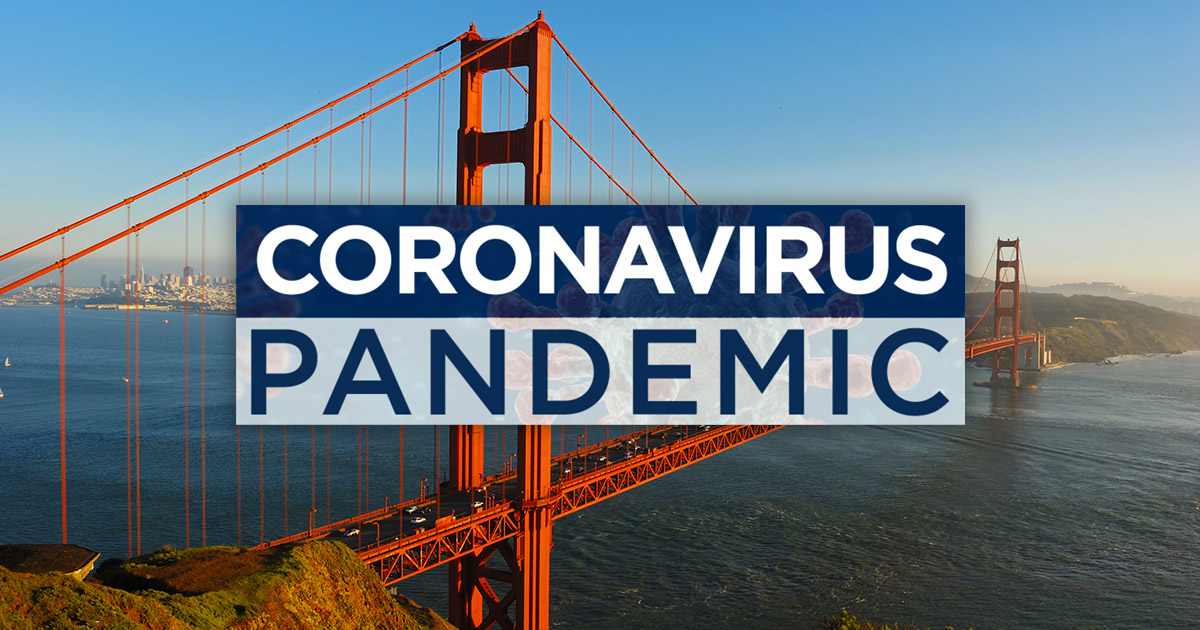 San Francisco Mayor London Breed confirmed at a press conference Monday (Mar. 16) that, much like Italy, the entire city will be placed on a mandatory lockdown for THREE weeks starting at 12:01 a.m. Tuesday morning in an extreme effort to help curb the spread of the coronavirus.
Effective at midnight, San Francisco will require people to stay home except for essential needs.

Necessary government functions & essential stores will remain open.

These steps are based on the advice of public health experts to slow the spread of #COVID19.

— London Breed (@LondonBreed) March 16, 2020
Officials say that residents in Six Bay Area counties can only leave home for doctor's appointments or grocery store runs due to the "shelter-in-place" order, which is the strictest measure of its kind in the country.
Residents are being told to stay inside their homes and away from others as much as possible over the next three weeks as public health officials work to combat the rapidly spreading COVID-19 virus.
"The new public health order that we're announcing will require San Franciscans to remain at home, with exceptions only for essential outings," Mayor Breed said. "These measures will be disruptive to day-to-day life, but there is no need to panic."
"Essential government services like our police, our fire [department], our transit, and sanitation will continue," the mayor assured. "Your garbage will be picked up. Police officers will be out there on the front line."
"Grocery stores, pharmacies, banks and gas stations will remain open," Mayor Breed added. "Restaurants will be open for take-out only. But non-essential stores like bars and gyms will close effective midnight tonight."
From the San Francisco Chronicle:
The directive begins at 12:01 a.m. Tuesday and involves San Francisco, Santa Clara, San Mateo, Marin, Contra Costa and Alameda counties — a combined population of more than 6.7 million. It is to stay in place until at least April 7. Three other Bay Area counties — Sonoma, Solano and Napa — were not immediately included.

The order falls just short of a full lockdown, which would forbid people from leaving their homes without explicit permission. The order calls for county and city sheriffs or police chiefs to "ensure compliance," and local authorities said they would not "rush to enforce" the directives as residents adjusted to understand what activities are no longer allowed.

"We were seeing a tipping point here in Santa Clara County with exponential growth of our cases," said Dr. Sara Cody, health officer for Santa Clara County, at a news conference Monday. The county has 138 cases as of Monday — an increase of 24 overnight.

"Over the weekend, I had a discussion with fellow health officers in the Bay Area and we realized that we are one region, and that what's happening in Santa Clara County today will soon be happening in the adjacent jurisdictions. We decided collectively we need to stake swift action as soon as possible to prevent further spread."

"These orders were crafted with great thought and with great care," Cody said. "They were also crafted very, very quickly." She said residents would get more information over the coming days as to what exactly is expected of them — but the priority is to stay inside and away from others.
The local "shelter-in-place" order will be in effect until at least Tuesday, April 7th, and Mayor Breed said that it can be amended, lengthened, or shortened as new information is made available.
Be the first to receive breaking news alerts and more stories like this by subscribing to our mailing list.