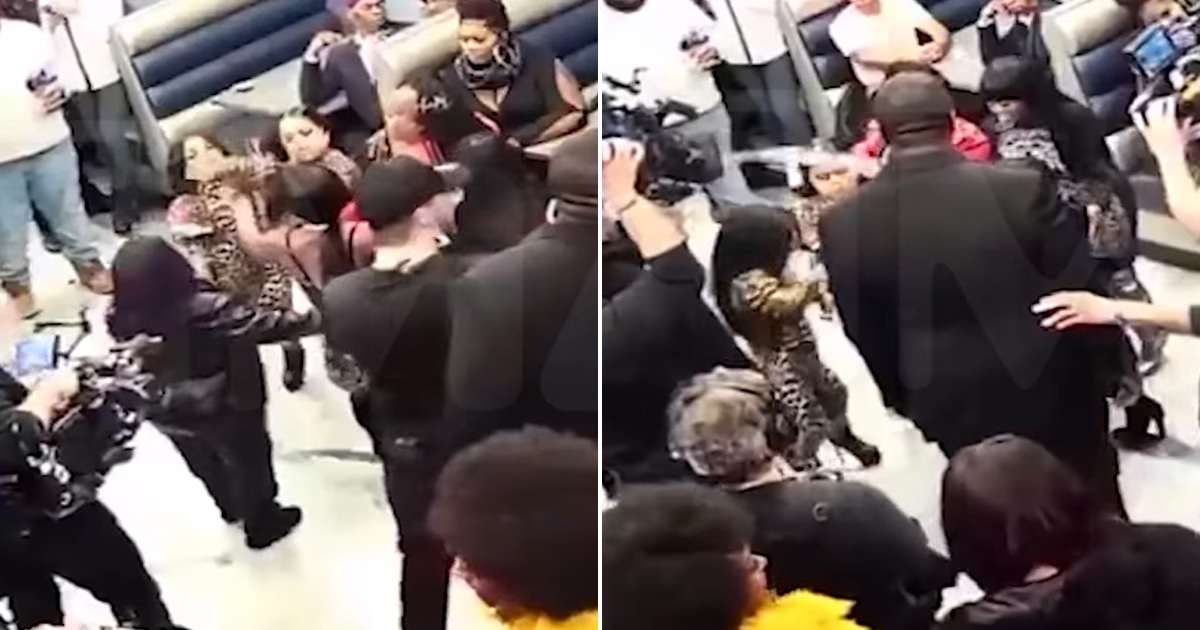 After Little Women: Atlanta completed its lackluster fifth season last summer, it was unknown if the show would even return. But we now have video proof that these little women are still bringing big drama.
TMZ has released a video of several members of the cast in a bar brawl, complete with hands and drinks being thrown.
According to sources, Ms. Juicy held a launch party for her new eyewear line at Nouveau Bar & Grill when chaos broke out between a few of the other women.
Twins Amanda and Andrea Salinas got into an argument with Abira, and things got physical after Abira threw a drink at them. Punches were thrown and Ms. Juicy even got caught in the middle of the melee.
Security as well as the Salinas' twins' respective (average size) significant others had to intervene in an attempt to calm the situation.
TMZ does not report what caused the bar brawl, but viewers can recall that The Twins and Abira have had a turbulent relationship since Abira joined the show a few seasons ago.
Little Women: Atlanta has become one of the more popular incarnations of the Little Women franchise.
However, the most recent season received criticism after producers revamped the show and shifted its focus from messy life drama to documenting the supposed rap/music management aspirations several of the cast members were trying to fulfill, à la Love & Hip-Hop.
The revamp resulted in a contrived and underwhelming season, leaving many to wonder if the reality series had reached its end.
There still hasn't been any info released regarding a new season. But cameras were on site to capture the group's latest event (and fight), which means new content is at least being shot.
Be the first to receive breaking news alerts and more stories like this by subscribing to our mailing list.