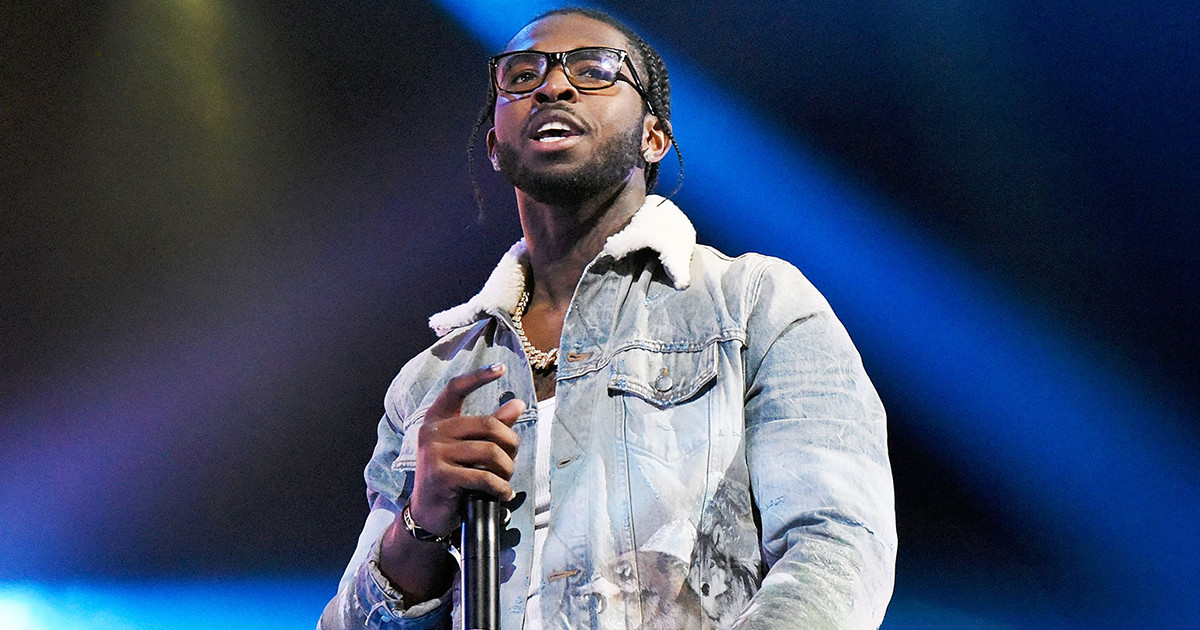 The murder of up and coming rapper Pop Smoke may not have been a robbery gone wrong as initially believed, but in fact, a targeted hit.
According to TMZ, police now believe the 20-year-old rapper was intentionally murdered in his Hollywood Hills, California Airbnb on Wednesday (Feb. 19) morning.
Police began to believe the murder was a targeted hit after reviewing surveillance footage from the rented home.
The footage shows four men entering the home around 4:30 am and exiting with no stolen items.
People who have seen the surveillance footage from outside the Hollywood Hills home where Pop was killed Wednesday morning tell us … you see 4 men approach the home at around 4:30 AM and sneak around back.

A couple minutes pass before 3 of the 4 walk back up the side of the home to the front. The 4th apparently walked in the backdoor but no camera was trained on it. The next time you see the man, he exits through the front door of the house.

…But, here's the thing. The folks who have seen the surveillance video tell us the person inside the house — presumably the shooter — did not carry anything out. Given that he shot someone, it's doubtful he would take the time to stuff items in his pocket.
Multiple shots were fired in the home and they only hit Pop Smoke. The rapper was transported to Cedars-Sinai Medical Center where he was pronounced dead.
It was initially reported that the shooting was the result of an attempted robbery after two men wearing hoodies and ski masks entered the home.
Adding to the initial robbery angle, earlier in the day, Pop Smoke had posted a photo of several gifts with his address on them. He had also posted a photo of himself and his friend holding a large amount of cash.
Police also say the rapper had thrown a party at the home one day before the shooting.
The investigation into the murder is ongoing. Police have not named or arrested any suspects.
Pop Smoke, known for his hit single "Welcome to the Party," was a rising rapper whose mixtape Meet the Woo, V.2 debuted at No. 7 on the Billboard 200 this week.
Be the first to receive breaking news alerts and more stories like this by subscribing to our mailing list.