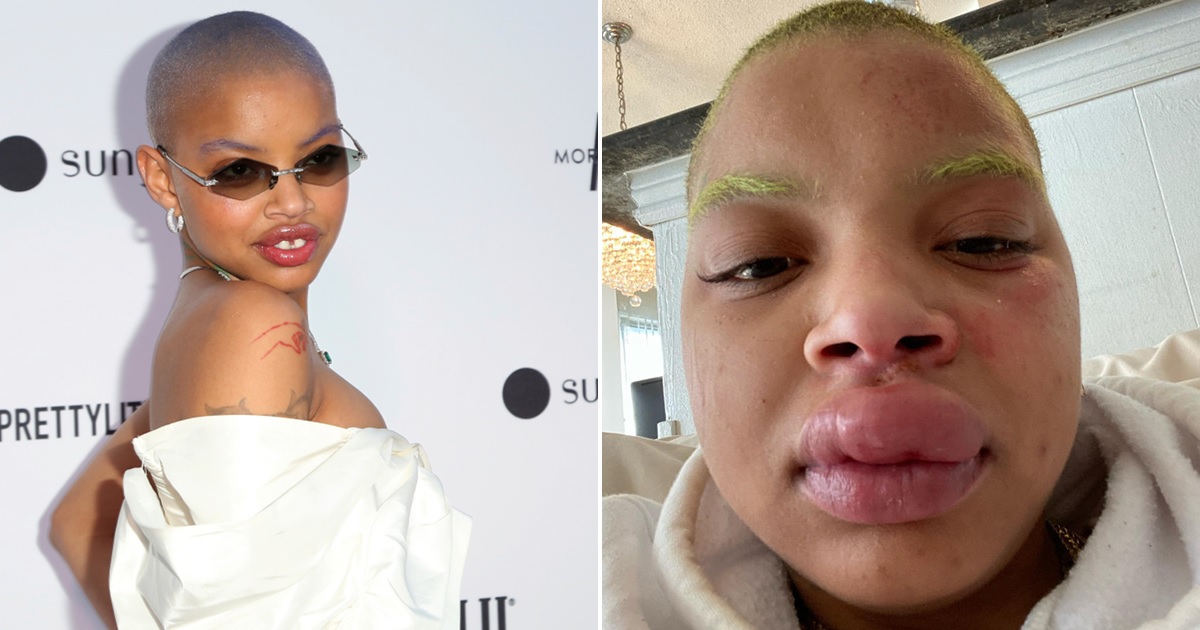 Model Slick Woods is still struggling with health complications stemming from her cancer diagnosis.
In an Instagram post of Tuesday (Feb. 18), Woods shared with her fans that she had suffered yet another seizure.
The seizure must have been severe because it left the model with a bruised and swollen face and swollen lips.
"Man another seizure f**k the bulls**t I'm going vegan #faceplant," she captioned the post.
Celebrities and fans offered words of encouragement and suggestions to help with the seizures in the comment section.
"F**k slick, let us know if there's anything you need out here. Literally just started seeing a specialist for new allergic reactions," singer Miguel wrote.
"Babe you ok?! What do you need? Can I help in anyway? Wishing you well love," Oscar nominee Cynthia Erivo asked.
Fans also encouraged the model to go vegan or change her diet, among other recommendations.
"Have you tried CBD oil? My daughter has seizures and it really helps," one fan suggested.
Woods—who recently appeared on Love & Hip-Hop—revealed in November that she was diagnosed with stage 3 melanoma and had begun chemotherapy.
She suffered her first seizure in January in her sleep, which left her hospitalized. She had also previously shared that she had lost feeling in her legs and one of her hands and was briefly confined to a wheelchair.
Our thoughts are with Woods as she continues to fight cancer and recovery from other health setbacks.
Be the first to receive breaking news alerts and more stories like this by subscribing to our mailing list.