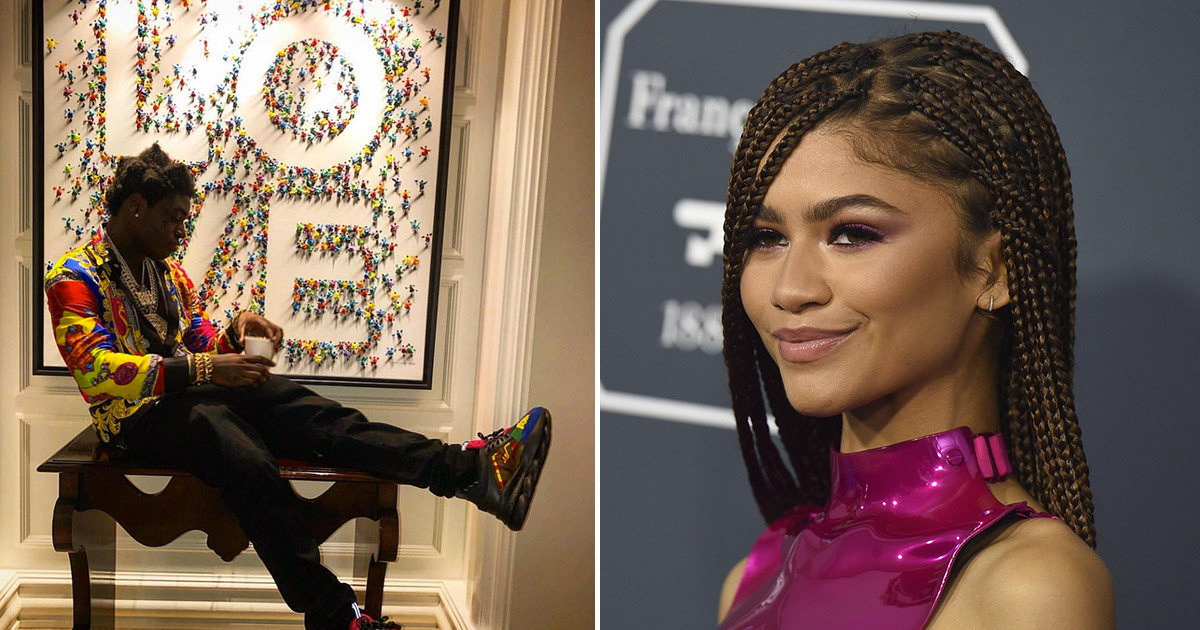 With Valentine's Day season in full swing, people all across the country are searching for love, but few are doing it quite as publicly as rapper Kodak Black, who apparently has it bad for actress/singer Zendaya.
Rather than sliding into Zendaya's DMs, Kodak decided to let everyone in the world know his intentions with a public Instagram post featuring a poem he wrote specifically for his Hollywood crush.
"Zoolin in a ice box frozen in time," Kodak wrote. "But mentally you're my Valentine. Hope I made you smile with this poem. I'm thinking bout you all the way home."
https://www.instagram.com/p/B8jCAtvF3KI/?utm_source=ig_web_copy_link
Kodak ended his lyrical gift with, "P.S. don't make me beat Spider-Man up," perhaps a reference to Zendaya's Spider-Man franchise co-star, Tom Holland.
Zendaya and Tom aren't dating, though, as she's recently been spotted with fellow HBO show Euphoria co-star Jacob Elordi.
You know what they say when it comes to love: you have to shoot your shot and Kodak certainly took his with this poem. Zendaya has yet to respond publicly to this Valentine's Day hail mary.
Part of the reason might be because Kodak Black is currently serving time behind bars as part of his nearly 4-year sentence stemming from federal weapons charges. However, this hasn't stopped the Grammy-nominated rapper from living his life, and it's not just his love life.
In addition to continuing his search for true love, Kodak also dropped his latest track, "Because of You," on Valentine's Day as well.
The song, which features Kodak discussing how he wants to be a better man for an unnamed woman (Zendaya, maybe?), and it already has over 250,000 views on YouTube.
Whether or not his social media longshot pays off and scores Kodak a new Valentine remains to be seen, but I think it's safe to say that Elordi isn't too thrilled to have him moving in on his girlfriend.
Be the first to receive breaking news alerts and more stories like this by subscribing to our mailing list.